12-year-old girl Tased in Victoria's Secret store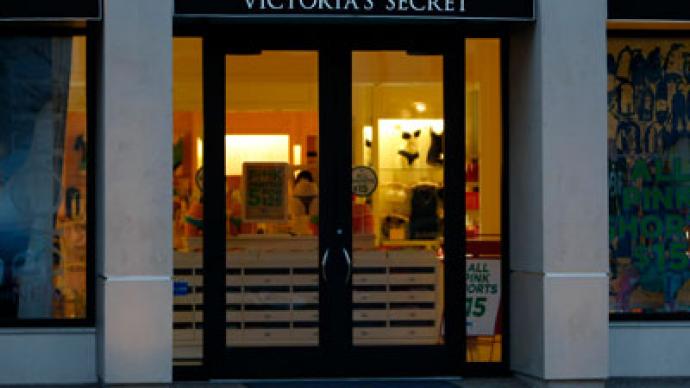 A Missouri police officer fired his Taser gun at a 12-year-old girl, leaving two separate scars on the youth after he attempted to apprehend her mother inside a Victoria's Secret store inside a St. Louis shopping mall.
Dejamon Baker, 12, tells NBC affiliate KSDK-TV that she now has two Taser wounds — one on her chest and another on her abdomen — after a police officer discharged his weapon on her July 25. Authorities speaking to the New York Daily News say the girl "physically interceded" as a St. Louis County police officer attempted to serve an arrest warrant related to traffic tickets in her mother's name. The preteen says that isn't how it played out though and now her family wants to get investigators involved.According to officials, the child intervened in an attempt to arrest the mother, 27-year-old Charlene Bratton, inside the Victoria's Secret shop at South County Center Mall. "I was just crying," Baker says, though. "I guess he got mad because I was crying or something, then he just took it out and just tased me.""I had fell on the floor and I couldn't control myself I just kept on shaking and stuff."Richard Echkhard, a spokesperson for the county police, says that the officer was acting "within his discretion.""No one denies this (the Taser incident) happened or when it happened," Eckhard adds. "It's how it transpired that is in question." If the officer's story sticks, though, it'll mean that a cop thought the best way to handle an irate child inside of a shopping mall might very well be with a weapon known to be, in some circumstances, lethal."He said, put your hands behind your back. I said 'for what?' Next thing you know he tackled me down on the ground," Baker says."He (the officer) should have had enough control to tell her to get back instead of pulling out his gun. I guess he was nervous or whatever, and tasing people," the mother adds to KSDK.Amnesty International claims that Taser-guns, like the ones available worldwide through Taser International, have contributed to the death of more than 500 Americans in the last few years.
You can share this story on social media: