Accused 9/11 conspirator kicked out of Gitmo court for complaining about torture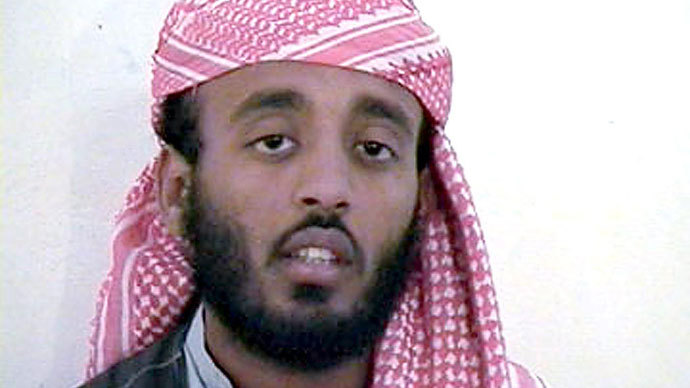 A Yemeni national accused of helping plan the September 11, 2001 terrorist attacks was ejected three times from a courtroom at the United States military base at Guantanamo Bay, Cuba this week during pretrial hearings.
Ramzi Binalshibh, 41, caused a commotion during both the morning and afternoon sessions at Gitmo on Tuesday this week, so much so that Army Colonel Judge James Pohl elected twice to remove him from the proceedings. On Wednesday, Binalshibh again earned himself a ticket out of the court after angrily protesting his confinement before the judge.
Binalshibh was first expelled from court on Tuesday morning after he refused to provide Pohl with a yes-or-no response when he was asked if he understood his rights. Instead the detainee erupted before the judge in both English and Arabic about "secret CIA prisons" and "torture," according to multiple accounts from reporters who covered the hearing at both the base and from before closed-circuit feed provided to the media at Fort Meade, Maryland.
"If you don't stop talking, you will be escorted out of the court at this time," Pohl warned the man, according to Reuters' dispatch from Ft. Meade.
Miami Herald journalist Carol Rosenberg watched the proceedings unfold through a video feed broadcast on a 40-second delay to reporters at an adjacent facility, and said she heard Binalshibh unleash before Pohl in English: "It's a secret CIA prison . . . Nobody knows it. Nobody enters it. Nobody sees it."
Defying the judge's orders, the detainee continued to complain loudly and was soon after ordered by the judge to be removed.
Binalshibh was back before the court that afternoon, but again began complaining, this time of torture, until Pohl again ordered his expulsion.
New York Times reporter Charlie Savage witnessed the Tuesday afternoon escapade from Ft. Meade, and said he heard Binalshibh begin to complain loudly about the facility in which he's spent the last seven years without trial while being ejected.
"As guards took him away the second time to watch the hearing on a monitor in a nearby holding cell," Savage wrote, "[Binalshibh's] voice faded from the closed-circuit feed that reporters — some at a media facility on the base, some here at Fort Meade — are allowed to watch."
"I am not a war criminal; you are a war criminal," Savage said he heard Binalshibh yell as officials again removed him from court.
When he was brought back before Pohl on Wednesday, Binalshibh again opted not to cooperate with the court's questioning and instead insisted that he's been subjected to sleep-deprivation at Gitmo brought on by guards who he claims purposely keep him up at night.
"I have to leave," he told the judge, according to the Herald. "I asked you to stop these vibrations."
Prosecutors say they have not been treating detainees at Gitmo unfairly, including Binalshibh and his fellow supposed Al-Qaeda operatives.
Along with Binalshibh, alleged 9/11 co-conspirators Ammar Al-Baluchi, Khalid Sheik Mohammed, Walid bin Attash and Mustafa Al-Hawsawi are all eligible for the death penalty pending the outcome of their eventual military commission, which is likely still another year away.
Mohammed, bin Attash and Al-Hawsawi sat quietly through Wednesday's proceedings, the Herald reported, and Al-Baluchi voluntarily missed the session.
According to classified Department of Defense detainee assessment briefs published by WikiLeaks, Binalshibh met with many high-level Al-Qaeda leaders, including Osama bin Laden, and planed further operations for the extremists up until three months before being captured in late 2002. He was transferred to Gitmo four years later.
You can share this story on social media: