Feds go after Gibson Guitars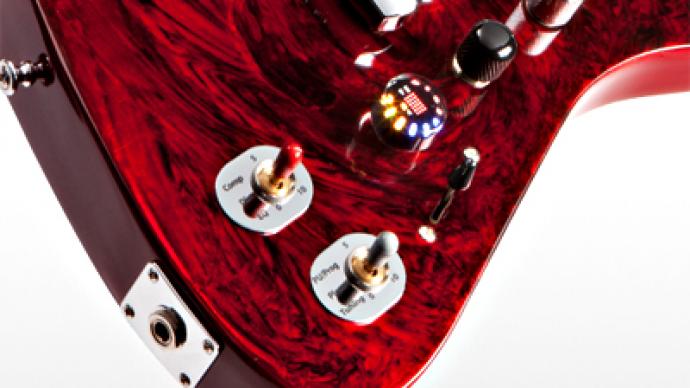 The Gibson Guitar Corp is finding itself stuck between a rock and a hard place after federal agents raided their Tennessee plant last week for what the instrument makers say is just governmental bullying.
Gibson plants in both Nashville and Memphis were raided by the federal government last week, though Gibson Guitars believes that they are in the right. Agents attest, however, that materials used by the manufacturer of such iconic instruments as the Les Paul and SG break international laws."The Federal Department of Justice in Washington DC has suggested that the use of wood from India that is not finished by Indian workers is illegal, not because of US law, but because it is the Justice Department's interpretation of a law in India," says Gibson CEO Henry Juszkiewicz in a statement. The legislation in place suggests that if the wood from one tree was finished by Indian workers, the material would be legal, but by completing the process in their Tennessee plant, Gibson is breaking the law. This interpretation comes from federal agents, however, and Gibson notes that last week's raid took action "without the support and consent of the government in India."This isn't the first time that Gibsons were grabbed by the feds, either. A raid took place at one of their plants in 2009 over alleged violations of Madagascan law concerning environmental legislation; but two years later criminal charges have yet to be filled. Meanwhile, the government continues to hold onto a collection of instruments obtained in the raid.One of Gibson's biggest grievances is not against the misinterpretation of the international law but at keeping the guitar makers down at a time when jobs are needed to keep the country's economy going. Gibson was forced to send workers home last week as agents raided their plants, and production had to be halted while the government got their hands all over their guitars. Juszkiewicz says that Gibson has employed nearly 600 new employees in the US in the last two years, and with 2,000 people earning paychecks from the manufacturers, why does the government need to pick a fight that could prove disastrous for so many that depending on Gibson for their paychecks. Juszkiewicz adds that the company has lost upwards of $3 million due to the raids.