Genetic disorder sufferer to sue over 'defect' sperm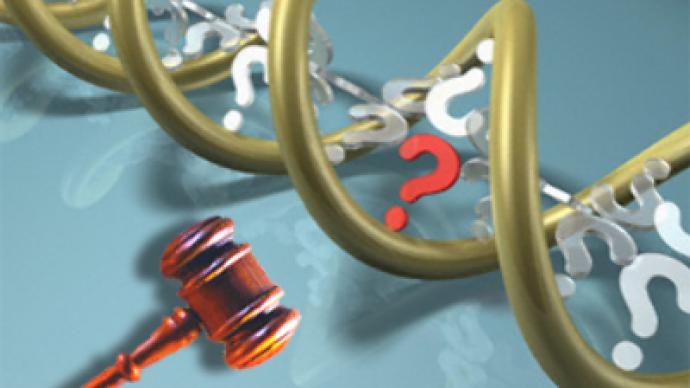 A US judge has given the green light to a suit under product liability laws against a New York sperm bank which allegedly sold defective sperm. This is claimed to have caused a baby to contract a genetic condition.
Brittany Donovan, a 13-year-old girl from Pennsylvania, is suffering from a genetic defect called 'Fragile X syndrome,' which limits her learning capabilities due to defects in the neural system, reports the Law.com website. The Attorney for her and her mother, Donna, says the condition was inherited from her biological father, who donated his genetic material to the New York sperm bank Idant Laboratories, citing the results of an independent test.
The suit says Brittany was diagnosed as a Fragile X carrier in December 1997, and further studies in 1998 showed Donna did not carry the condition. The woman claims Idant doctors convinced her that the abnormalities in her daughter's development were not linked to Fragile X, and it was not until she read a paper in The American Journal of Medical Genetics in 2008 that she learned otherwise.
Senior U.S. District Judge Thomas N. O'Neill Jr. ruled that under NY laws, Idant can be held liable for the quality of sperm. He ruled that the lawsuit cannot be pressed by Donna Donovan due to an expired statute of limitations, but Brittany's claims are still viable because in Pennsylvania, minors are excluded from the limitations.
Another victory for the plaintiff is that the case will be considered under New York laws, and not in Pennsylvania. Both states have so-called "blood shield statutes" that forbid product liability suits stemming from blood or blood products. However, unlike Pennsylvania, in New York, the law does not apply to biological products other than blood and its derivatives.
The judge ruled that since most of the conduct including screening of the donor and formation of the contract took place in New York, its regulations had priority in the case.
"New York has a strong policy incentive to regulate the sperm banks in its state," O'Neill wrote.
You can share this story on social media: