GM fined $7k a day for refusing to answer ignition questions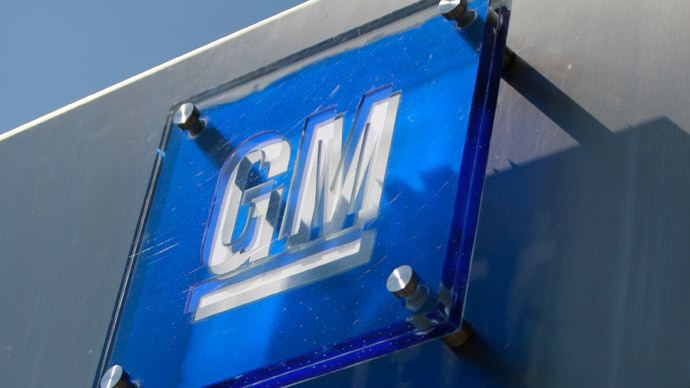 The US government is penalizing General Motors to the tune of $7,000 a day for failing to properly respond to its questions regarding the company's recall of 2.6 million cars built with faulty ignition switches.
In a letter to GM, the National Highway Traffic Safety Administration said the company missed an April 3 deadline to provide information on why it did not recall defective vehicles until this past February, when it first learned about the flawed ignition switches 10 years ago.
According to the letter, GM has not responded to more than one-third of the NHTSA's 107 requests for information. As a result, the company has been hit with a $28,000 fine that will only get bigger the longer it waits to respond.
"This penalty will continue to accrue by $7,000 for each additional day in which NHTSA does not receive a complete response," meaning GM "fully and substantively answers all questions and produces all responsive documents," wrote NHTSA Chief Counsel O. Kevin Vincent in the letter.
"NHTSA had no objection to GM taking additional time to respond to technical engineering questions, with the understanding that GM would fully respond to the remaining requests by the April 3 deadline. GM failed to do so."
In the event that GM still does not respond in time, the NHTSA said it would refer the case to the Justice Department, which would initiate a civil action case in court to force the company to comply.
"It is a very stern letter. NHTSA intends to deal very strictly with GM," University of Richmond law professor Carl Tobias told USA Today.
So far, the defective ignition switches have been linked to at least 13 deaths across the country, and can potentially disable airbags, power brakes and steering. As RT reported previously, email documents obtained by Reuters showed that GM initially chose not to fix the switches when it first detected there was a flaw because it would've cost the company an extra dollar per car.
Other documents, meanwhile, revealed that GM did move to fix the switch in 2006, but that the redesigned part was never assigned a new product number, making it extremely difficult to catalog which vehicle housed which switch.
In response to the NHTSA letter, GM defended its response to the situation in a statement sent to USA Today.
"GM has produced nearly 21,000 documents totaling over 271,000 pages through a production process that spans a decade and over 5 million documents from 75 individual custodians and additional sources. Even NHTSA recognizes the breadth of its inquiry...
"We believe that NHTSA shares our desire to provide accurate and substantive responses. We will continue to provide responses and facts as soon as they become available and hope to go about this in a constructive manner. We will do so with a goal of being accurate as well as timely."
Speaking to Congress last week, GM CEO Mary Barra called the company's fixation on cost-cutting over safety "unacceptable," adding the carmaker's culture has shifted over the last few years.
"Today, if there is a safety issue, we take action," she said during the hearing. "If we know there is a defect, we do not look at the cost associated with it, we look at the speed at which we can fix the issue."