Boston police spied on Occupy protesters instead of investigating Tsarnaevs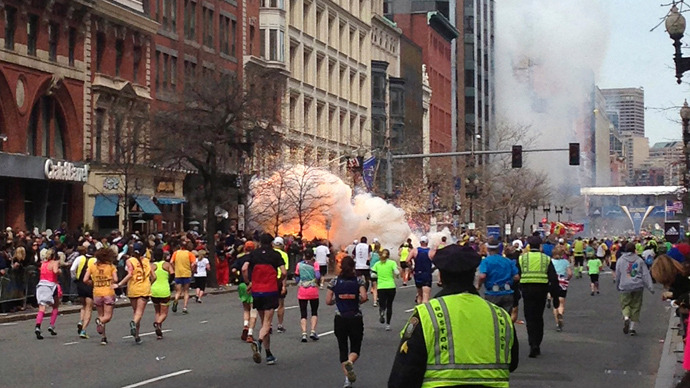 Authorities in Massachusetts were never told the Russian government warned the United States of suspected Boston Marathon bomber Tamerlan Tsarnaev, but investigators were largely preoccupied with another problem at the time: protesters.
The US Federal Bureau of Investigation opened a probe into Tamerlan Tsarnaev two years ago on the recommendation of Moscow, but closed their case without concluding he posed any threat — and without warning officials local to Boston that a suspected radical extremist was residing in their town. On the other hand, evidence has proved that a Boston police counterterror intelligence unit spent a significant amount of time and money in 2011 using a US Department of Homeland Security-funded fusion center to spy on and monitor protest groups, including Occupy Wall Street offshoots and anti-war demonstrators.
On Thursday, Boston Police Commissioner Ed Davis admitted to a congressional panel that federal agents failed to warn his department of Tsarnaev, an ethnic Chechen who died last month during a firefight with police. Investigators believe he orchestrated a terror plot during the April 15 race with the help of his brother, Dzhokhar Tsarnaev, who has since been apprehended, charged and confined to a federal facility.
Hours after Davis told lawmakers "we would have liked to know" about the Russian tip-off, NBC News national investigative correspondent Michael Isikoff accused the FBI and DHS for failing to do their job, all the while concentrating their resources on a campaign to investigate peaceful demonstrators.
Last October, the American Civil Liberties Union in Massachusetts published a trove of documents confirming that the Boston Police Department spied on protesters and even relied on their local federally-funded fusion centers to further their probe.
"[O]fficers assigned to the Boston Regional Intelligence Center [BRIC] at the Boston Police Department are collecting and keeping information about constitutionally protected speech and political activity," the ACLU announced at the time.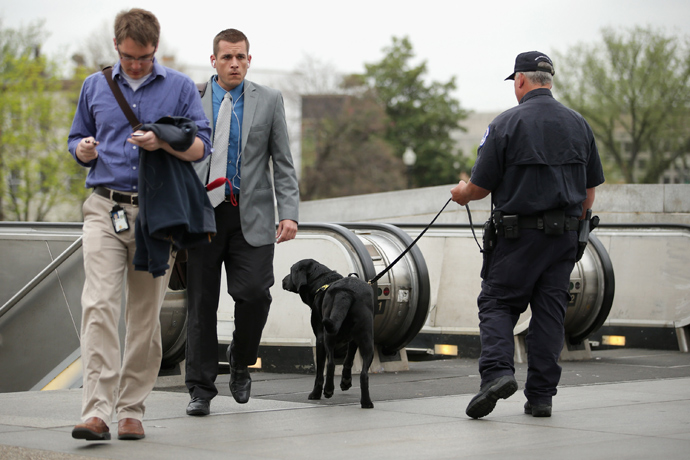 "What's happening in this city is really disturbing, and if you talk to activists who have been out on the streets protesting war for 10 years, protesting on behalf of immigrants' rights or workers' rights, they will tell you that this is not a surprise," Kade Crockford of the ACLU told RT then. "The Boston Police Department has clearly been monitoring political speech for some time in this city."
This week, Isikoff calls into question why that conduct was approved of but an investigation into Tsarnaev was not.
"The police monitoring of the activities of Occupy Boston -- an off-shoot of the Occupy Wall Street protests that swept the country in 2011 -- came during a period after the U.S. government received the second of two warnings from the Russian government about the radical Islamic ties of alleged Boston Marathon bomber Tamerlan Tsarnaev," he wrote.
In fact, Isikoff goes on to note that Boston police actually investigated protesters — not potential terrorists — hours after US intelligence was warned of Tsarnaev for a second time.
"The internal police documents about the activities of the BRIC show that on Sept. 30, 2011 — just two days after the second Russian warning about Tsarnaev was sent to the CIA — the Boston police unit was focused on an upcoming 'Take Back Boston Rally' planned for the city's Dewey Square," he wrote.
In the wake of last month's tragedy, lawmakers across the country have requested more counterterrorism resources, particularly surveillance cameras, in hopes of deterring future attacks. Those tools were already plentiful and available to law enforcement, though, and have been since the DHS began erecting fusion centers during the George W. Bush presidency.
Days after the marathon, the president of the National Fusion Center Association Mike Pena began a statement to the media writing, "I want to tell the nation about the hard work that our fusion centers do every day to protect citizens across the United States."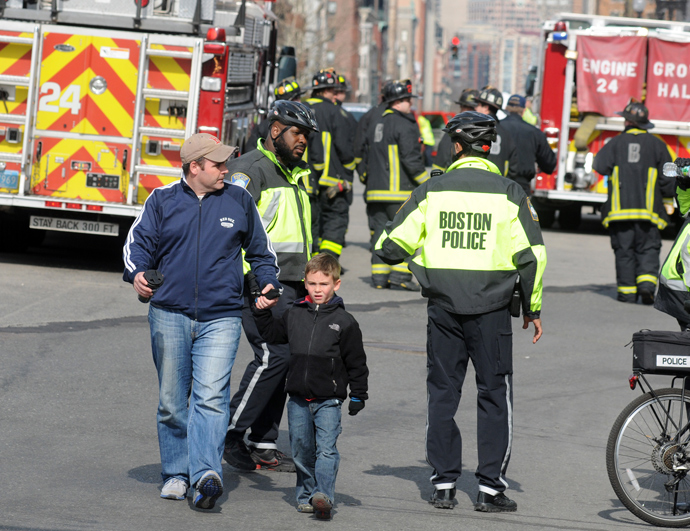 The BRIC facility in Massachusetts, Pena said, was "doing everything possible to support the analysis and processing of information related to the investigation." If they had acted earlier on Russia's warning, though — and not targeted protesters — the bombing might not have even happened. Instead, wrote Isikoff, US homeland security grants were being used to monitor protesters, "including tracking the Facebook pages and websites of the protesters and writing reports on the potential impact on 'commercial and financial sector assets' in downtown areas."
Previously, Massachusetts State Police spokesperson David Procopio told the Boston Globe that his agency — which oversees the BRIC — was left in the dark when Russia warned of Tsarnaev.
"We were not privy to the tip,'' he admitted. "They didn't share that information with us."
"Without that information, the Fusion Center was never in a position to help federal authorities connect the dots on a potentially dangerous person," explained the Globe.
Days before the ACLU published their filings last October, a Senate subcommittee published a 141-page report on fusion centers that made a case for shutting down the facilities and saving an estimated $1.4 billion.
"The Subcommittee's investigation could not verify that the statutory basis for DHS' involvement in fusion centers – to strengthen federal counterterrorism efforts – was reflected in the department's efforts. Congress should require DHS to conform its efforts to match its counterterrorism statutory purpose, or redefine DHS' fusion center mission," the committee wrote. Elsewhere, lawmakers said the only thing fusion centers seemed to do right as collect "a bunch of crap."
You can share this story on social media: