From Guantanamo inmate to Taliban militant leader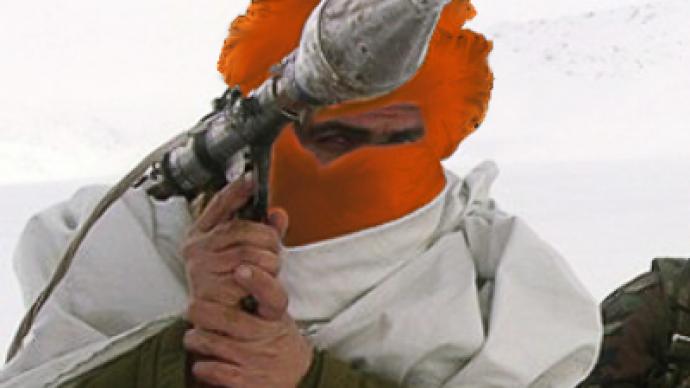 Former Guantanamo prisoner freed in December 2007 resurfaces as key Taliban militant, AP quotes Pentagon and CIA officials.
Pentagon and CIA officials claim former Guantanamo prisoner No. 008 Abdullah Ghulam Rasoul, now known as Mullah Abdullah Zakir, is the latest addition to the list comprised of 60 former detainees who have taken on militant leadership and resurfaced on foreign battlefields.
In December 2007 he was released along with 12 other Afghan prisoners to the Afghan government which consequently freed the man, officials say.
They say Rasoul has emerged as a key Taliban militant figure in southern Afghanistan where US troops are preparing to deploy to fight resurgent Taliban forces.
Obama facing Bush legacy
Abdullah Ghulam Rasoul was released under the Bush administration but the news of his reappearance could now mar the plans of the new White House administration.
One of President Barack Obama's election promises was to shut down the detention center over global criticism of alleged human rights abuses there and in an attempt to improve US image abroad.
As one of his first acts of office, President Barack Obama signed an order to close the jail next year. The remaining detainees will have to be transferred to other US detention facilities for trial, handed over to foreign nations for legal proceedings, or freed.
AP says more than 800 prisoners have been imprisoned at Guantanamo. Only a handful have been charged. About 520 Guantanamo detainees have been released from custody or transferred to prisons elsewhere in the world.
The Pentagon's preferred option to date has been handing detainees over to home governments, but the growing number of those who afterwards rejoined the fight proves the system does not work.
Can a leopard change his spots?
According to the Pentagon, at least 18 former Guantanamo detainees have 'returned to the fight' and 43 others are suspected of resuming terrorist activities. Officials though have not released the complete list.
At the end of January two other men released from the Guantanamo Bay prison appeared in a video posted on a jihadist website. One of the two former inmates, a Saudi man identified as Abu Sufyan al-Azdi al-Shahri, or prisoner No. 372, has been elevated to the senior ranks of Al-Qaeda in Yemen, according to a US counter-terrorism official. The other man is Abu al-Hareth Muhammad al-Oufi, or prisoner No. 333, now identified as an Al-Qaeda field commander.
The jail at the US base in Cuba, set up by the Bush administration in 2002, has been criticized worldwide for allegations of abuse of prisoners and their legal status.
You can share this story on social media: