French judge orders investigation of Gitmo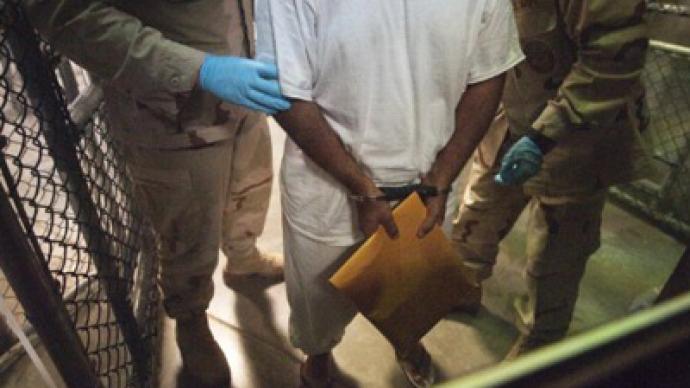 A judge in France is asking US President Barack Obama to hand over papers detailing the allegedly torturous stay that three Frenchmen experienced while detained at Guantanamo Bay.
Investigating judge Sophie Clement has filed a formal international request to officials in the US insisting that the Obama administration allow French authorities to not just inspect papers that chronicle the detention of three citizens of France at the American military prison at Guantanamo Bay, Cuba, but that Washington approve a visit to the facility itself. Although either request does not have to be granted by the White House, should President Barack Obama follow through with the first order, he will send over "all documents relating to the justification and modalities of (US) armed operations in Afghanistan and Pakistan and to the treatment of persons arrested during these operations."According to the report, which the Associated Press obtained a copy of on Tuesday this week, Judge Clement says that the three detained Frenchmen — Nizar Sassi, Mourad Benchellali and Khaled Ben Mustapha — were subjected to gross mistreatment at Gitmo, ranging from rape to torture. All three men were arrested in late 2001 after the September 11 terrorist attacks while on the Afghanistan/Pakistan border. While they were released back into French custody back in 2004 and 2005, the span in-between was spent in the elusive torture cells of one of the world's most infamous and mysterious prisons. While held at Gitmo for upwards of 17 months, the Frenchmen say that they were stripped naked and forced to pose in the nude atop other detainees. Other sexual humiliation acts were waged and American authorities would blast loud music to keep them from sleeping. Practicing Muslims, the men say that their copies of the Koran were discarded in a pile of their own excrement by US soldiers keeping guard.William Bourdon, an attorney representing two of the three men, tells the AFP that Judge Clement's request was "without precedent and should enable us to identify those responsible for this arbitrary detention and torture."When the men were finally released from Guantanamo, a French court sentenced them to one year in a France prison. They plan to appeal that decision. Back in Cuba, however, 171 men are still behind bars indefinitely at the facility at Gitmo. Earlier this month, the prison celebrated its ten-year anniversary. January 22, 2012 will mark three years to the day since US President Barack Obama said he would close down the facility.
You can share this story on social media: