Pro-fracking study's author linked to gas industry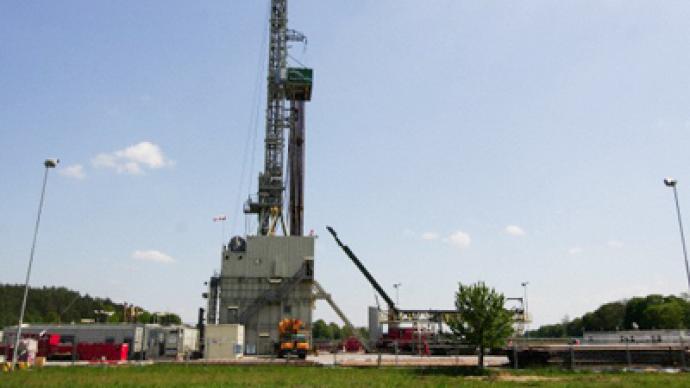 A recent report that alleges no connection exists between fracking and water contamination is being called into question after it's been discovered that the study's primary author has millions invested in the natural gas industry.
Dr. Charles "Chip" Groat of the University of Texas is coming under attack after its been revealed that he's received over $1.5 million in cash and stock awards from the Plains Exploration and Production Company, a major player in the gas industry. Dr. Groat currently sits on the Plains board of directors, but failed to disclose that information earlier this year while touting a controversial study on fracking.
Dr. Groat's recent paper, "Fact-based Regulation for Environmental Protection in Shale Gas Development," was described by the professor as necessary to "separate fact from fiction" in the still infant fracking industry and outline future plans for policy makers. "We found no direct evidence that hydraulic fracturing itself – the practice of fracturing the rocks – had contaminated shallow groundwater," he testified in his paper. Critics say direct industry influence could have caused him to blur the lines between what's good for the Earth and what's good for his wallet, though.
Fracking, or hydraulic fracturing, has garnered a fair amount of opposition from critics who insist that the long term effects and safety hazards associated with the practice have not been fully discovered. The procedure itself involves drilling deep into the Earth and injecting chemicals to collect natural gas, and is quickly being adopted by more and more utility companies as a way of procuring resources. As it enters the mainstream though, questions are arising in record numbers about what implications fracking can have on the environment.
According to Dr. Groat's 400-page review of fracking operations in Texas, Louisiana, and Marcellus Shale area throughout the northeastern US, drilling into the Earth and dumping chemicals into the crust has never been proven to cause water contamination. Some skeptics are now questioning his analysis though since a hefty stake in the industry could have influenced his findings. Dr. Groat insists that his study was independent of environmental interests and was "completely funded by the university," but others say a conflict of interest could have affected his work.
In addition to the $1.5 million the doctor has already made from the Plains Exploration and Production Company, he reportedly holds over $1.6 million in company stock; last year he was paid $400,000 for just sitting on the company's board, which Scientific American notes is double his salary at the University of Texas
Calls are now being made to force the University of Texas to pull Dr. Groat's study from their website. In a statement to AFP, the school's provost and executive vice president pleads that the institute is sorry if they've misled readers.
"The most important asset we have as an institution is the public's trust. If that is in question, then that is something we need to address," the memo from U of T's Steven Leslie reads. "We believe that the research meets our standards, but it is important to let an outside group of experts take an independent look."
"Dr. Groat has been reminded of his obligations to report all outside employment per university policy. If the university had known about Dr. Groat's board involvement, the Energy Institute would have included that information in the report."
Thousands of fracking critics are expected to rally in Washington, D.C. this weekend as part of a massive "Stop the Frack Attack" anti-hydraulic fracturing protest.
You can share this story on social media: