Fox anchor and NYPD commissioner's son accused of rape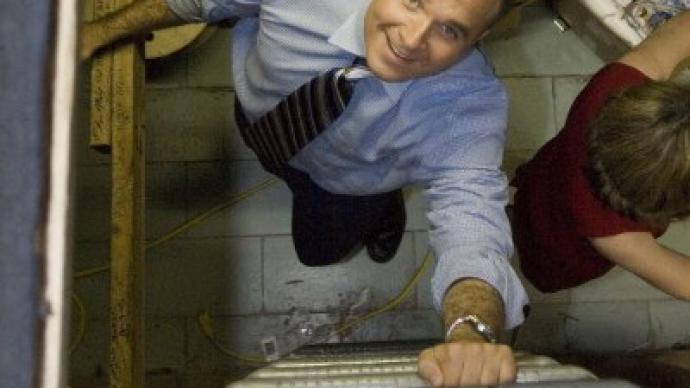 Fox News television personality Greg Kelly, the son of New York City Police Commissioner Ray Kelly, is being investigated by the Manhattan district attorney's office over allegations of rape.
The lawyer for Greg Kelly and authorities in New York have both confirmed that the NYPD commissioner's son and co-anchor of Good Day New York on New York's Fox affiliate WNYW is the subject of investigation over a sexual assault from last year. According to allegations, Greg Kelly raped a woman only described as in her late 20s or early 30s on October 8, 2011. The alleged victim officially filed a complaint on Tuesday evening, and given Mr. Kelly's relationship with the NYPD commissioner, Manhattan District Attorney Cyrus R. Vance Jr. is now handling the probe. Andrew M. Lankler, an attorney representing 43-year-old Greg Kelly, issued a statement Wednesday night dismissing the allegations."Mr. Kelly is aware that the New York County District Attorney's office is conducting an investigation," reads the statement. "Mr. Kelly strenuously denies any wrongdoing of any kind, and is cooperating fully with the district attorney's investigation. We know the district attorney's investigation will prove Mr. Kelly's innocence."Greg Kelly is currently the co-anchor of Good Day New York but did not appear on air Thursday. Another correspondent on the show did address the allegations, however, and Mr. Lankler's statement was shown on screen. Before taking on co-hosting duties of the local morning program, Kelly worked as a White House correspondent for Fox News and worked on the network's Fox and Friends program. Prior to that he served in the US Marine Corps.Speaking to ABC News, the woman's boyfriend says that the alleged victim has been "an emotional cripple" since the incident. That wasn't the only time her significant other commented on the incident, either.Authorities close to the matter tell the New York Times that the woman's boyfriend was agitated by the incident and sought out NYPD Commissioner Kelly at a public event and confronted him over the alleged event. Deputy Police Commissioner for Public Information Paul Browne says that the boyfriend told Commissioner Kelly that his son "ruined my girlfriend's life."Commissioner Kelly, says Browne, told the boyfriend to write a letter. A friend of the alleged victim adds to ABC that the boyfriend warned Commissioner Kelly, "You better keep an eye on your son."
You can share this story on social media: