Even Fox News has given up on Sarah Palin
Published time: 30 Aug, 2012 19:48
Edited time: 30 Aug, 2012 23:48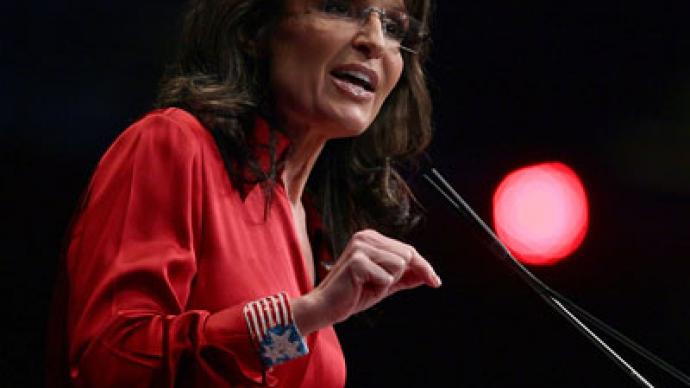 Were you glued to your television Wednesday waiting for Sarah Palin to weigh in to Fox News from the GOP National Convention? Unfortunately for Palin — and whoever had actually hoped to catch her — Fox nixed the coverage only hours earlier.
Palin, the former Alaska governor who campaigned as Sen. John McCain's running mate during his failed bid for the presidency in 2008, confirmed through her Facebook page early Wednesday that she would no longer be appearing on Fox News that evening. According to Palin, Fox had brought her on board to conduct interviews that night live from Tampa, Florida, where the US Republican Party has been holding its national convention this week. Only hours before broadcast time, however, the cable news network apparently had a change of heart.
"I'm sorry Fox cancelled all my scheduled interviews tonight because I sure wanted to take the opportunity on the air to highlight Senator John McCain's positive contributions to America, to honor him, and to reflect on what a biased media unfairly put him through four years ago tonight," Gov. Palin wrote from her official Facebook account. "Granted, our honored and esteemed war hero has gone through much more than the liberal media can ever do to him in their efforts to harm this patriot. I look forward to hearing his words to his fellow Americans tonight more than any of the other convention speeches."
"God bless John McCain. Thank you for everything. And happy birthday, my friend," Gov. Palin concluded.
McCain, a supporter of Republican presidential candidate Mitt Romney, did make it to broadcast Wednesday night, though. The senator delivered a fiery speech calling for a return to aggressive foreign policy in the White House that was picked up by news outlets across the globe. That sit-down with his former running mate once scheduled to run on Fox never even materialized, however, let alone aired.
"Our plans changed based on the fact that the RNC condensed the schedule of speeches from four nights to three," Bill Shine, executive vice president of programming for Fox News, explains to the Wall Street Journal. "We look forward to having Governor Palin back as soon as we can."
On Facebook, her followers are rather undecided on the matter. In response to her original post, comments — now exceeding 6,000 — include sentiments such as, "Thank you Sarah, I think this is very eloquent and a most Lady like and appreciative thing to say."
Moments earlier, a separate account on Gov. Palin's friend list wrote, "I cannot stand this woman, she is, just can't find the words for her, but kindly --stupid."