Four more cancers to be covered by insurance program for 9/11 first-responders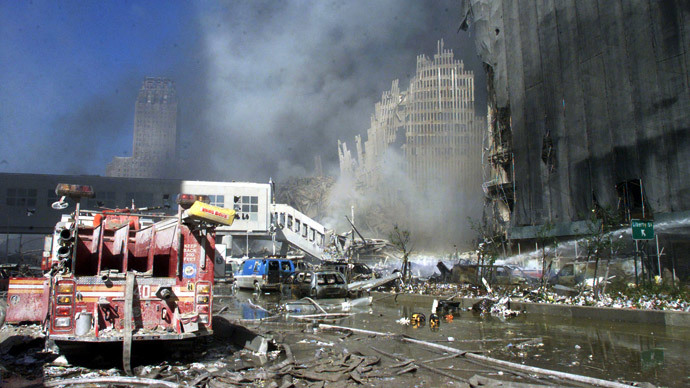 The United States Department of Health and Human Services program that provides care to first-responders injured during the September 11, 2001 terrorist attacks will now extend coverage to victims with four types of cancer previously not considered.
Starting in around two months, first-responders seeking treatment for brain cancer, pancreatic cancer, testicular cancer and invasive cervical cancer can request aid from the federal World Trade Center Health Program.
Those conditions have all previously been disqualified from the list of diseases covered by the program, but on Tuesday this week the Dept. of Health and Human Services issued an interim regulation that now qualifies them as "rare cancers," therefore allowing affected first-responders to have their individuals cases considered for coverage.
Previously, first-responders who suffered from those conditions did not qualify to receive assistance under the federal program established to help those hurt during the 9/11 tragedy.
"Based on a review of the leading authorities on rare cancer, 'rare cancers' are now defined as any cancer that has an incidence rate of less than 15 cases per 100,000 persons per year," the WTC Health program's administrator wrote on the agency's website this week. "As a result of the revised definition of 'rare cancers' and the Administrator's policy decision, four specific cancers are now eligible for coverage as WTC-related health conditions. The four specific cancers are malignant neoplasms of the brain, cervix uteri (invasive cervical cancer), pancreas and testis. No type of cancer currently covered by the WTC Health Program is removed by the Interim Final Rule published today."
According to the official announcement, "a WTC Health Program member whose 9/11 exposure is found substantially likely to be a significant factor in aggravating, contributing to or causing the individual's brain and/or pancreatic cancer, will be certified for WTC Health Program treatment services."
"The administrator estimates the costs of medical treatment for the four cancers now considered eligible under the definition of rare cancers, as well as screening costs associated with invasive cervical cancer, to be between $2,287,933 and $4,933,280 annually for 2014 through 2016," the agency said.
Injured World Trade Center recovery worker John Feal told the New York Daily News that brain cancer is "one of the most common" he's seen among Ground Zero workers who have fallen ill since the terrorist attacks over 12 years ago. Now under this week's interim regulation, individuals and families affected by that condition and three others can apply to receive coverage paid through a $2.8 billion Victims Compensation Fund.
According to Courthouse News reporter Nick McCain, the agency will also review and reassess cases of previously-considered "rare cancers" that were denied coverage. Expansion of coverage is expected to begin 60 days after this week's announcement.
You can share this story on social media: