Former KKK Grand Dragon running for Mayor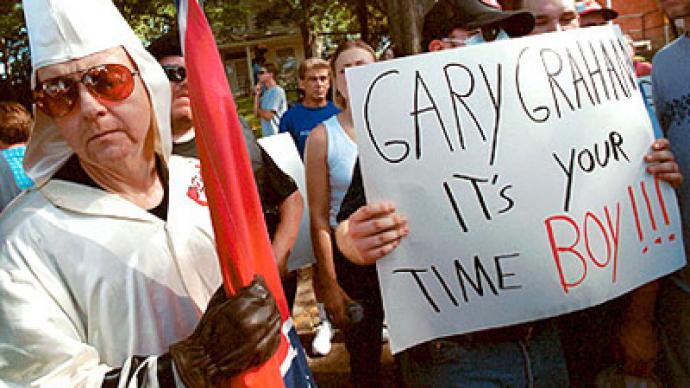 70-year-old John Paul Rogers is running to be the next mayor of Lake Wales, Florida however he has become the target of critics because he is a former member of Ku Klux Klan.
Rogers, who currently is a City Commissioner, was so active in the KKK he once held the title of Grand Dragon. Today, he would prefer the title of Mayor. Many argue his long history with the racist, hate filled and violent organization reflects poorly on him as an individual and on his ability to lead as mayor. But, the Democratic candidate insisted that it is all just one big funny misunderstanding because the KKK, in his view now, is not just about race.Rogers argued the KK is all about being anti-communism, anti-drugs and pro-states' rights – not about race. He argued recently that the accusation are nothing more that dirty campaign tactics aimed at hurting his character, besides, he pointed out, he left the organization years ago. However, it was more he was forced to leave than he left voluntarily. Tampa's WTSP news found that he was pushed out following a KKK loss in court, where the group lost a $7 million civil suit for their role in the murder of a 19-year-old African American man Alabama.Based on Rogers' view however past actions are irrelevant in electoral politics. In the end, the voters will decide.
You can share this story on social media: