Mom's rampage in food stamp office leaves both children dead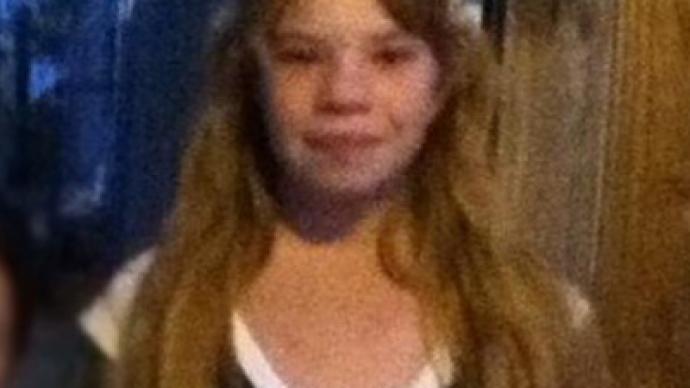 Two days after an enraged mother opened fire in a food stamp office after being denied assistance, both of her children wounded in the incident have died.
Rachelle Grimmer, 38, pulled a gun in a Laredo, Texas food stamp office on Tuesday afternoon at around 5 p.m. She took several hostages during the stand-off, which escalated for around seven hours at which point the only ones left in the building were her and her two children. Late in the incident, she terminated a phone call as law enforcement officials attempted to negotiate with her. Shortly thereafter, police officers heard gunshots and entered the scene.Rachelle Grimmer died Wednesday evening from self-inflicted gun wounds. Her children, 10-year-old Timothy and 12-year-old Ramie, was hospitalized and listed in critical condition at the time.Hours after updating her Facebook from a cell phone within the food stamp office, Ramie Grimmer died late Wednesday night from her wounds. Five hours into the incident, Ramie added "may die 2day" as her place of employment on the social networking site.The children's mother reportedly was outraged that her repeated attempts to secure government assistance for her family had gone unanswered. Social workers say that she had applied for food stamps in the months prior to the incident, but was unable to complete the required forms. The 18-page application for food stamps is believed to have been complicated by the Grimmer family's frequent relocating. They had only settled into Laredo earlier this year and had resided a series of locales in the months prior. In order to receive assistance, the mother would have had to provide a series of documentation detailing residence and income history, which she was unable to provide.Dale Grimmer, the children's father, had divorced from Rachelle around six years ago. Mary Lee Shepherd, Timothy and Ramie's paternal grandmother, said that Dale had attempted to get her children out of the custody of their mother and adds to the Associated Press that Rachelle suffered from unspecified mental illnesses. "Many, many times he tried to tell people what was happening and nobody would listen," the grandmother says.Dale Grimmer flew into Texas after the incident with other family members and waited beside his children. Ramie died at around 8 p.m. on Wednesday. Her brother, Timothy, passed away late Thursday in a San Antonio hospital after his father decided to withdraw life support.