Florida sheriff wants drones to monitor civilians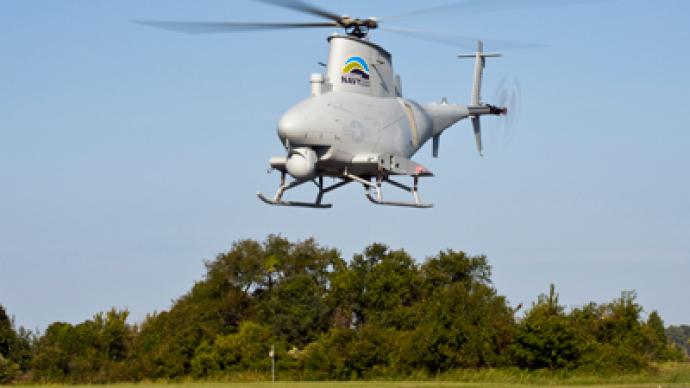 Drones have already been deployed across several US states, but thousands of UAVs could soon be flying all across the country for surveillance purposes that some privacy advocates consider unconstitutional.
The Federal Aviation Administration has received at least 60 applications for drone employment in the US and this month approved 348 drones for domestic use. Most of the currently employed unmanned aerial vehicles (UAVs) are being used along the Mexican border to help law enforcement officers crack down on illegal immigration, but some drones will soon be used to monitor civilians.The sheriff's office in Orange County, Fl., has already experimented with two domestic surveillance drones that it plans to use over metro Orlando starting this summer, the Orlando Sentinel reports. The drones would not be armed, but would be used to track down criminals, terrorists and illegal immigrants, as well as be used for environmental monitoring and wildfire surveillance, according to the Congressional Research Service (CRS).The FAA predicts that 30,000 UAVs will fly over the US in less than 20 years, which has alarmed privacy advocates who claim the drones are a violation of the Fourth Amendment, which protects against 'unreasonable searches'."This is unwise and unnecessary. … Sheriffs are supposed to be sheriffs, not the US Army," said Doug Head, a Democratic activist who closely follows Orange County politics."It's really easy to increase public surveillance. But when the inevitable problems arise, it's much harder to bring them back," said Baylor Johnson, a Miami-based spokesman for the American Civil Liberties Union.Nationwide, about a dozen law enforcement agencies have or are using a drone for surveillance purposes already. Some legislators have attempted to place restrictions on the UAVs to protect their constituents' privacy.  Florida state Sen. Joe Negron, R-Stuart, introduced a bill to limit the use of drones and allow their employment only when the federal government predicts a terrorist attack, to collect evidence in criminal cases where a search warrant has been approved, and during hostage-taking situations."I don't think [drones] should be used to spy on American citizens," Negron told USA Today, adding that the UAVs are "fine for killing terrorists."Across the nation, at least nine other legislators have taken steps to restrict the use of drones on their constituents. In December, state Sen. Alex Padilla introduced a bill to try to regulate drones in California, while Massachusetts Rep. Ed Markey introduced a bill to establish national privacy safeguards and limit surveillance. Missouri Rep. Casey Guernsey considers the use of surveillance drones unconstitutional and this month introduced the 'Preserving Freedom from Unwarranted Surveillance Act', which would require law enforcement to obtain a warrant in order to use UAV surveillance to gather criminal activity."As drones become less expensive, our fear is that police and other agencies could use them for fishing expeditions that infringe on individual's right to privacy," Gary Brunk, executive director for the American Civil Liberties Union of Kansas and Western Missouri, told the Kansas City Star.Employing drones in Orange County would cost $22,000 to $25,000 per vehicle, which County Sheriff Jerry Demings believes is well worth the money "to help keep our community safe."But Negron calls domestic drones an "intrusion of privacy". The FAA is currently coming up with a set of rules that would regulate how drones can be used and how they can share the airspace with other commercial and private vehicles. Once these guidelines have been established in 2015, thousands of unmanned aircrafts will be brought into the American skies to search for criminal activity and monitor US citizens every questionable move.
You can share this story on social media: