Massacre plans revealed after Florida student's suicide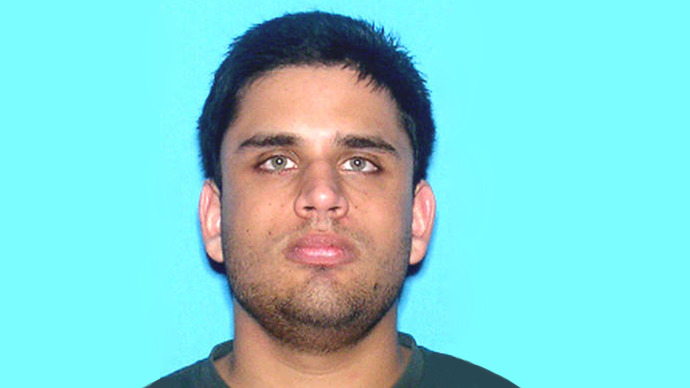 A former student at a Florida university was stockpiling weapons and explosives with an eye to an on-campus attack when he killed himself, according to local authorities.
Materials found Monday in the University of Central Florida dorm room of 30-year-old James Oliver Seevakumaran – who took his own life minutes after being reported for pulling a gun on a fellow student – point to plans of an attack on campus, the Orlando school's police chief Richard Beary told the press.
Seevakumaran was found dead in his on-campus residence, apparently killed by a self-inflicted gunshot wound, law enforcement officials said.
Campus authorities evacuated the building's hundreds of residents immediately following the incident. Students initially believed they were conducting a fire drill, local WESH reports, but were later notified of the real reason for their evacuation through a series of text message alerts.
Investigators brought in to look into Seevakumaran's death discovered "assault weapon and what appeared to be improvised explosive devices," along with a handgun, in a bag in his living quarters, UCF Associate Vice President Grant Heston said.
"It could have been a very bad day," Beary said. "Let's face it, one shooting is bad enough ... anyone with this type of weapon and this amount of ammunition could have hurt a lot of people," he added, noting that due to the objects found in Seevakumaran's room, it is likely that he was planning a major assault on campus.
Seevakumaran had compiled an attack timeline, Beary said, but changed his mind after being confronted with an impending police response.

You can share this story on social media: