Florida wants to deploy drone fleet to help kill mosquitoes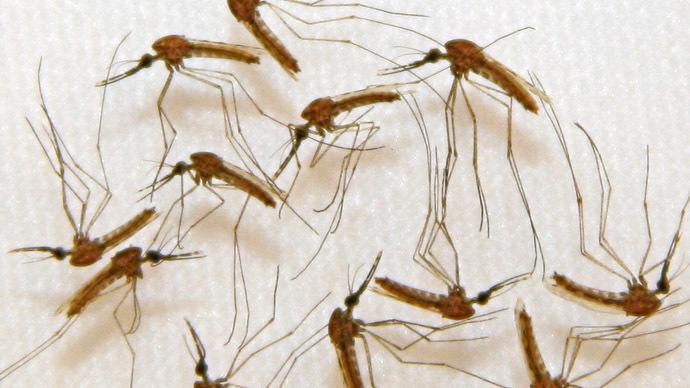 The good news is that modern technology may have finally helped find a new way to eliminate mosquitoes. The bad news is that it's going to require more drones.
No, robotic Predator and Reaper drones like what's seen overseas aren't going to be deployed to section of America to shoot down skeeters with microscopic missiles. Officials in Florida are looking towards using unmanned aerial vehicles to deal with their mosquito problem though, and their solution isn't as scary as you might think.
According to Phys.org, the Florida Keys Mosquito Control District is evaluating the use of a small, battery-powered UAV to help fight their war against the stinging insects.
By equipping tiny drones that weigh barely two pounds with small, infrared cameras, the Florida Keys mosquito squad hopes they can explore areas using the aircraft's surveillance capabilities that humans may have a hard time accessing, such as swamps and shallow-water pools. Once the drones navigate over those areas and can alert those watching where the mosquitoes are socializing and breeding, and then a ground team can be ordered to target that specific region with the appropriate pesticides.
"If we can find the water, we can kill the mosquitoes. The real challenge is finding the water quickly enough," District Director Michael Doyle told Phys.org.
Although it's not exactly a challenge to find swarms of mosquitoes in the swampy Florida Keys, Doyle and company hope that the UAVs can find hubs earlier than what other tactics allows, thereby eliminating the insects before they can spawn en masse and spread disease.
"Finding the water quickly means the district could move quickly to treat the areas with larvicide," Nancy Owano reported for the website.
And while agencies across the country are searching for ways to get the most out of UAVs, Florida is already one of the drone leaders within the United States. Space Florida President Frank DiBello said last year that he wants the state government to invest $1.4 million towards a possible drone program, giving the Sunshine State a leg-up on other locales when the Federal Aviation Administration allows the first UAVs to sore later this year.
"We're positioning Florida with a foothold in a new industry," DiBello told his board of directors, according to Florida Today. "This is a thing that's good for the evolution of the aerospace industry in the state and we need to take that action and move on it."
Meanwhile, others down south are opposed to letting drones fly freely in the Florida sky. Earlier this year, a Florida State Senate panel voted to ban local cops from using drones for surveillance purposes, a sentiment that has since been echoed in jurisdictions across the country.
In June, the FAA confirmed that it had issued it's first-ever certificates of approval for the use of unmanned aircraft for commercial drone use. Those UAVs, the Scan Eagle X200 and Aero Vironment's PUMA, will be used to monitor wildlife and environmental conditions off the Alaskan coast, where manned surveillance is often impossible.