Feds asked not to attend Def Con hacker meeting over NSA scandal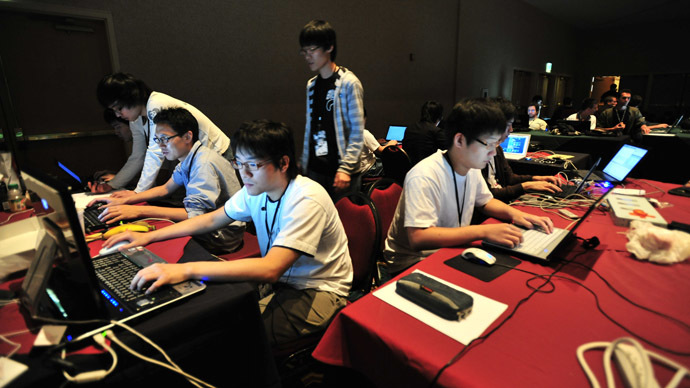 Federal agents should call a "timeout" and not attend this year's Def Con event, the hacking convention's founder said in a website message. Snowden's revelations of the NSA spying program have made the hackers "uncomfortable" with the feds, he explained.
For the first time since its founding in 1992, Def Con says that employees of three-letter federal agencies are not welcome at the world's largest hacking convention.

Held annually in Las Vegas, Nevada, the conference has been "an open nexus of hacker culture, a place where seasoned pros, hackers, academics, and feds can meet, share ideas and party on neutral territory," founder Jeff Moss – known under the alias "The Dark Tangent" – wrote on Def Con's main page.

But the unlikely combination may not happen this year, as the hackers are not happy with the NSA's massive surveillance scheme which was revealed by Edward Snowden. Moss, who is also an advisor on cyber security to the Department of Homeland Security, told federal agents that "we need some time apart."

"When it comes to sharing and socializing with feds, recent revelations have made many in the community uncomfortable about this relationship. Therefore, I think it would be best for everyone involved if the feds call a "time out" and not attend DEF CON this year," the convention leader stressed.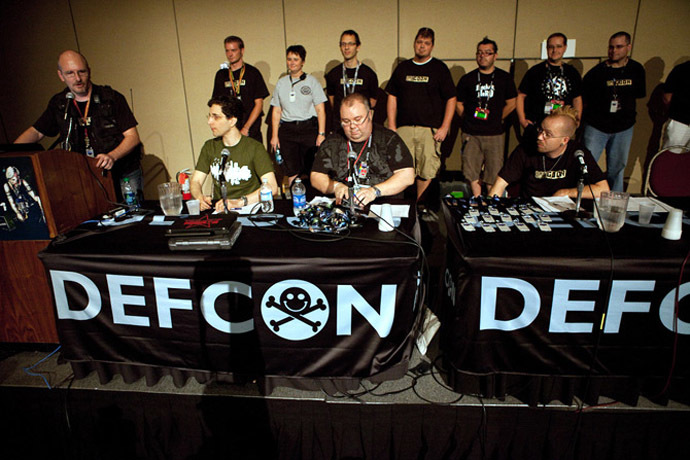 Moss later told Reuters that there will not be a "witch hunt" for feds. He added that IDs will not be checked and people will not be kicked out of the event.

But he clearly indicated that tensions are running high among convention attendees over the US surveillance programs, and asked federal officials to "give everybody time to think about how we got here, and what comes next."

According to security analyst Kyle R. Maxwell, there is "a mood in the hacker community that has resurged to levels…not seen in years."

"The Snowden affair really only brought to the forefront problems that seemed to worsen during the Bush administration, then got quiet with many people felt that perhaps things will change under President Obama. Clearly, that was not the case by any stretch of the imagination," Maxwell wrote in his blog as he reacted to Def Con's announcement.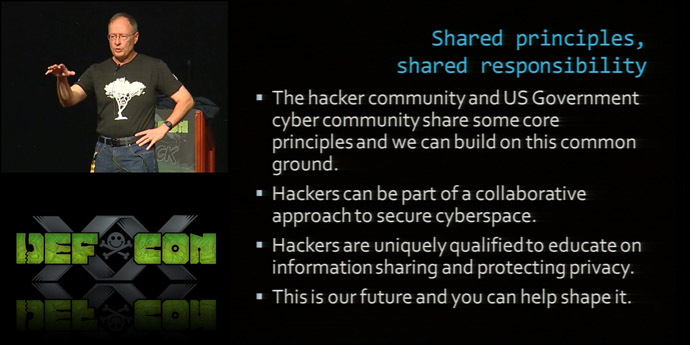 Just last year, Def Con featured a keynote address by NSA director Keith Alexander. Department of Defense Director Jim Christy has also been attending the convention since 1999, as part of his open campaign to recruit the best hacker talent into the military and US federal agencies. Many more agents have reportedly preferred to attend anonymously.
This year's Def Con – which is scheduled for August 1-4 – is unlikely to see Alexander attending. The NSA director does, however, still plan on delivering a speech at the Black Hat hacking conference on July 31, according to Moss.
You can share this story on social media: