Local site ordered to provide identity of commenter sued for defamation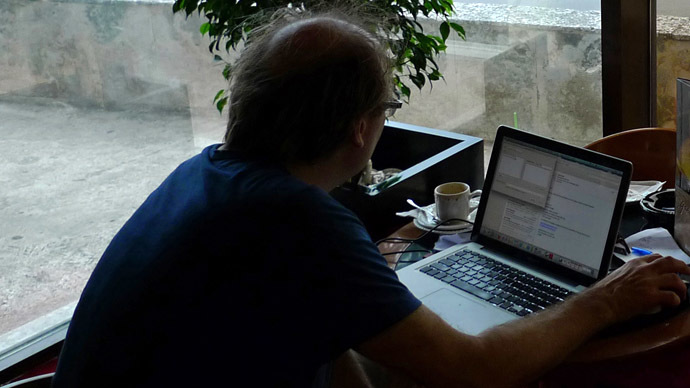 A judge in Philadelphia, Pennsylvania has ordered a local website to produce the identity of an unknown person who has become the target of a defamation lawsuit due to a comment they left anonymously on the internet.
The commenter in question is known publically only by their online moniker — "fbpdplt" — but late last month, Philadelphia Court of Common Pleas Judge Jacqueline F. Allen said that the administrators of Philly.com had to hand over any identifying information they had on the user to the attorneys representing John Dougherty, the chief of a local electrical workers union.
Allen authorized the order on Feb. 26, the Philadelphia Inquirer reported this week, but it was not docketed until last Friday. The issue itself actually dates back to two summers ago, though, suggesting that even ancient online commentary can become subject to legal scrutiny years later.
Back in October 2012, attorneys for Dougherty filed a defamation suit after viewing a post made two months prior on Philly.com in which fbpdplt called the union head a pedophile. Now nearly a year-and-a-half later, Allen has ordered last that the owner of the site — Philadelphia Media Network LLC — must disclose the commenter's real identity, paving the way for the otherwise-anonymous poster to potentially end up in court to face defamation allegations.
Joseph Podraza, an attorney for Mr. Dougherty, told Law360 that "Judge Allen's ruling is a stiff reminder to anonymous posters that their anonymity does not render them immune from suit for their defamation."
"Posters of comments should think carefully before they next post material critical of others," Podraza added.
Or, as the Inquirer put it, "Anonymous is not forever."
Even when fbpdplt is finally unmasked, though, the court will still have to decide if the commenter is actually guilty of defamation. But as far as the defense sees it, such isn't the case.
Philip L. Blackman, a lawyer for the unknown commenter, told Philly.com that the "pedophile" remark should be protected by the First Amendment and was not "defamatory per se."
Blackman will now likely have to make that argument in court, but not without a heads up. Dougherty was first referred to as "the pedophile" by fbpdplt in August 2012, and Philadelphia Media Network LLC was subpoenaed for information on that person's account two months later. At that point, though, representatives for the media company contacted the account holder and informed them of the impeding lawsuit in order for them to consult with an attorney.
"In the Dougherty case, the union leader's lawyers contended that he had a defamation claim likely to succeed at trial but no way of communicating with or identifying the person being sued," Joseph Slobodzian wrote for the Inquirer.
Podraza — the union leader's attorney — told Slobodzian that he views Allen's ruling as being "absolutely appropriate."
"I think it does bring accountability back to people who post things online, and I hope it disposes of the notion that just because you're anonymous, you can say defamatory things about other people and not be held accountable for it," he said.
You can share this story on social media: