FBI shuts down web servers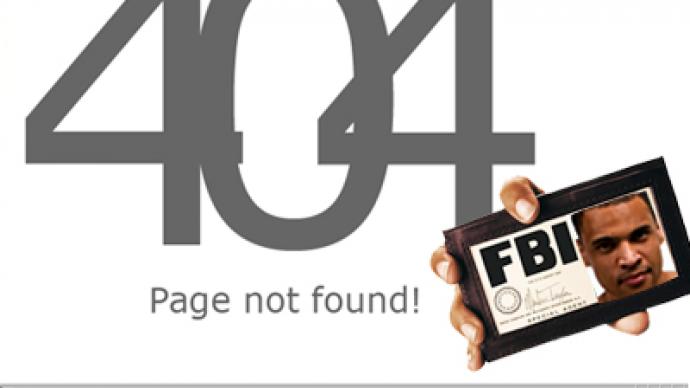 An early Tuesday morning raid by the FBI at a data center outside of Washington DC brought multiple websites offline as officials confiscated computer servers from a Reston, VA hosting facility.
The 1 a.m. raid came hours after an official speaking anonymously told The New York Times that the FBI was actively investigating the LulzSec hacker group.Switzerland-based DigitalOne operates its web services from the Reston branch and says no employees were present when the FBI stormed their offices. At first they assumed the outage their clients suffered was due to a technical glitch, but later learned that three enclosures and equipment were apprehended, causing websites to go offline for "tens" of clients, including a network of popular blogs. DigitalOne's CEO Sergej Ostroumow told The Times that the FBI was interested in one of the company's clients, but declined to name them. He also said he did not know why the FBI had to take more servers than they sought, leaving many clients in the dark."After FBI's unprofessional 'work' we can not restart our own servers, that's why our Web site is offline and support doesn't work," Ostroumow told clients. His staff had spent at least 15 hours attempting to get sites back up and running.Lockhart Steele, president of the Curbed Network, is a client of DigitalOne. Speaking to The Times, Steele says, "Our servers happened to be in with some naughty servers."Responding to a request from RT, a spokesperson at the FBI says, "Because it is an ongoing investigation we are not able to comment."CNET.com corespondent Declan McCullagh says that is no surprise that FBI has raided the Virginia complex, though he only recalls one similar incident ever, around 20 years earlier. Following attacks on government websites, McCullagh says that it "starts to get a little embarrassing," so the FBI would without a doubt "do something very visible" to make it like like they are "still in command."McCullagh adds that there are other ways to obtain info from the servers though, and thinks an apology from the FBI might not be too far in the future.The Tuesday morning raid came nearly at the same time a UK man was arrested in suspicion of being involved with LulzSec. British officials say they conducted the arrest in cooperation with the FBI, but the hacking group has since said that the man in custody, 19 year old Ryan Cleary was "at best, mildly associated" with them.On Sunday evening, a post on the LulzSec Twitter account made claims that hackers had infiltrated InfraGard, an association that often works with the FBI. A tweet read that they had "compromised 1000+ FBI-affiliated members" but didn't want to leak any info — just embarrass the agency. LulzSec had previously bragged about lifting nearly 200 passwords from an Atlanta chapter of InfraGard as a response to a report that the Pentagon was considering putting cyber-attacks on par with armed warfare.Following Tuesday's raid, a tweet from Lulzsec addressed to "FBI and other law enforcement clowns" gave up the name of an affiliated hacker, as well as his address and other online info."He tried to snitch on us. Therefore we just did your job for you with great ease," they wrote. They go on to say that the hacker and one other "begged…for mercy" to LulzSec members after leaking some of their affiliates' logs. "There is no mercy on The Lulz Boat," the group wrote.Last week LulzSec took credit for compromising data from the US Senate's server and temporarily bringing down the CIA's website. On Monday, the group urged its followers to up the ante. A post from LulzSec said that "Top priority is to steal and leak any classified government information, including email spools and documentation. Prime targets are banks and other high-ranking establishments. If they try to censor our progress, we will obliterate the censor with cannonfire anointed with lizard blood."
You can share this story on social media: