FBI eyes over 100 suspected extremists in US military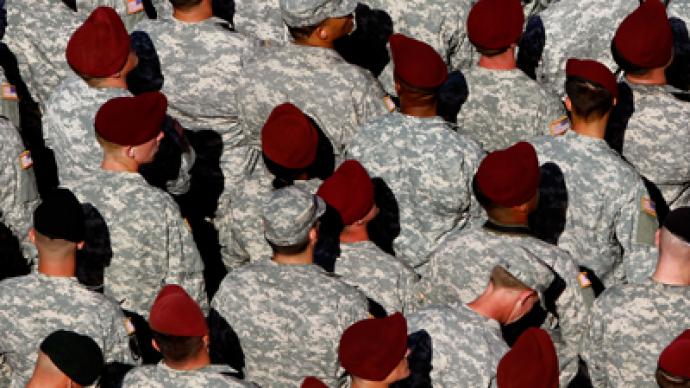 The FBI reportedly probed more than 100 people within the US military, who were suspected of Islamic extremist sympathies. About a dozen of those are considered serious "insider threats" demonstrating a strong intent to attack military targets.
The latter cases require full formal investigation, says National Public Radio.The probe covered active and reserve military personnel as well as civilians with access to military sites, including contractors and family members of servicemen, the report says.Officials would not comment on the report or confirm the numbers, which are the first figures of their kind to be made public. NPR says the numbers were voiced at a House-Senate committee hearing in December, citing three sources close to the investigation.Senator Joseph Lieberman, chairman of the Senate Committee on Homeland Security stopped short of confirming the numbers, but told NPR that he was "surprised and struck" by them and that they were larger than he expected."This number speaks not only to the reality that there is a problem of violent Islamic extremists in the military, but also that the Department of Defense and the FBI since the Nidal Hasan case are working much more closely together," said Lieberman.The senator war referring to the November 2009 shooting at the Fort Hood processing center, which left 13 people dead. Prosecutors say US Army Major Nidal Hasan, the man charged with the killings, was displaying signs of increased radicalization before going on the rampage, but the changes were not properly reported. The man's court-martial is set to begin in late August and may end with a sentencing to death.The Fort Hood shooting is considered the worst terrorist attack on US soil since the September 2001 attack.
You can share this story on social media: