FBI pressuring telecoms to install undisclosed surveillance technology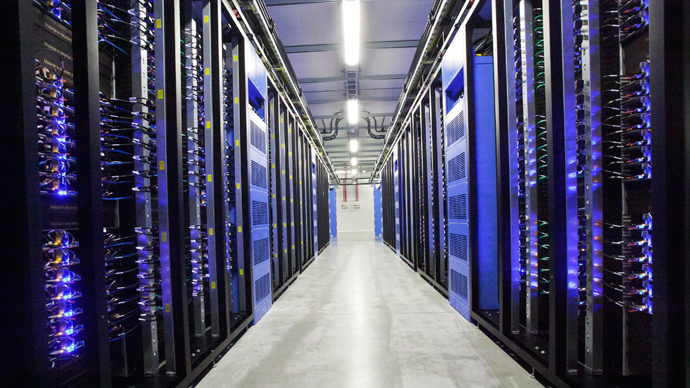 US law enforcement is quietly applying pressure on telecommunication companies to install technology that would provide them with user data, a strategy likely to expand government surveillance into areas where users do not know they are being monitored.
Hoping to expand the government's ability to intercept pictures, text, chat logs, and other data in real time, the Federal Bureau of Investigation has sought to convince online companies to install new, previously undisclosed software known as "port reader," according to a CNET report. 
Port reader is known as a "harvesting program" so all-encompassing that data carriers are "extra-cautious" about its use, said one former government official, who spoke to the technology website on the condition of anonymity. 
The program, "an interception device by definition" that could present major privacy risks, has yet to be used on an industry-wide level and is reportedly only installed when an already existing network does not have the technological capability to direct users' information into the hands of law enforcement. 
"In circumstances where a provider is unable to comply with a court order utilizing its own technical solution(s), law enforcement may offer to provide technical assistance to meet the obligation of the court order," read an FBI statement. 
The carriers currently using the so-called port reader have not been reported. 
US Attorney General Eric Holder and the FBI have maintained that the surveillance techniques, including the real-time monitoring of online activity, is legal under a provision of the Patriot Act, signed under President George W. Bush in the wake of the September 11 terrorist attacks. The Department of Justice contacted social media networks 80 per cent more between 2010 and 2011.  
"If magistrates knew more, they would approve less," the source told CNET.  
Now, according to the American Civil Liberties Union, police are employing a 1986 law designed to tell them what phone number a suspect dialed to collect information about an individual's social media activity. 
The FBI is also known to be using techniques pioneered by hackers in order to keep up with ever-changing advances in technology. To monitor encrypted communication the Bureau "hires people who have hacking skill, and they purchase tools that are capable of doing these things," a former official in the FBI's cyber division told the Wall Street Journal.  "When you do, it's because you don't have any other choice." 
These measures, including one so-called "web bug" that records all the information in an individual's computer, are said to target specific cases, unlike the NSA data harvesting that collects information on millions. 
"People should understand that local cops are going to be hacking into surveillance targets," Christopher Soghoian, a principal technologist at the ACLU, told the WSJ. "We should have a debate about that."
You can share this story on social media: