Megaupload users to sue FBI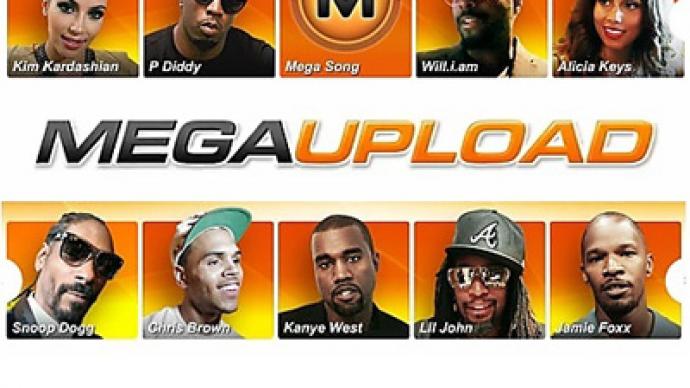 First federal prosecutors said that the file-sharing site Megaupload was responsible for hundreds of millions of dollars worth of damage to the music and film industry.
Users of the now defunct site are making allegations of their own now too — and they want to take the FBI to court.The US Federal Bureau of Investigation could go before a judge if critics of their shut down of the immensely popular Megaupload website have their wish. While authorities say the site infringed on copyright after copyright, patrons of the site who used the file locker to store personal files such as work documents and private research want authorities to be held accountable for their losses.The FBI says that Megaupload provided a service that let users navigate to the website and upload, download and share files from anywhere. Among those files, says the FBI, were pirated songs and films. Also hosted on Megaupload's servers, however, were massive amounts of completely legitimate data created by users who did not log on to the site for illegal means. When authorities raided the home of Megaupload founder Kim Dotcom last week and subsequently took the site offline, they created a roadblock for those that allegedly use the site to obtain copyrighted songs without permission. Also impacted though, were those who used the site to access work files and other legal documents from anywhere with an Internet connection. While the FBI's intentions seems to be to stop illegal file sharing, by taking Megaupload offline they have also massively messed up legal file sharing as well."The widespread damage caused by the sudden closure of Megaupload is unjustified and completely disproportionate to the aim intended," Sweden's Pirate Party says. "For this reason Pirates of Catalonia, in collaboration with Pirate Parties International and other Pirate Parties, have begun investigating these potential breaches of law and will facilitate submission of complaints against the US authorities in as many countries as possible, to ensure a positive and just result," they add.Before being shut down, Megaupload was at one time among the most-visited websites on the Internet and was believed to account for 4 percent of all online traffic. Authorities stopped that last Thursday when they took the service down and put its founder behind bars. Since then, Megaupload's Kim Dotcom, a German citizen who was residing in New Zealand, has been denied bail twice.In a statement this week, Pirate Party says that trying to get authorities in court is just the first step in showing authorities that they overstepped with their actions."This initiative is a starting point for legitimate Iinternet users to help defend themselves from the legal abuses promoted by those wishing to aggressively lock away cultural materials for their own financial gain," says the group. They add that the FBI has caused "incalculable damage" by making material hosted on the site's servers unavailable and, for now, users — both paying and non — are unsure if they will ever have their files recovered. "[B]y closing the service they have impeded the access to millions of archives of both private individuals and organizations, potentially causing huge personal, economic and image damages to a vast number of people," says Pirate Party. "In addition, the Pirate Party understands they may have violated Articles 197 and 198 of the Spanish Penal Code by misappropriating personal data.""Regardless of ideology, or opinions on the legality or morality of those running Megaupload, actions such as the closure of this service cause huge damage to lawful users of the sites and are unacceptable and disproportionate violations of their rights."Pirate Party has created a website where international users of Megaupload furious over the debacle can register a complaint. American users of the site, say the group, should approach the Electronic Frontier Foundation, or EFF, with their concerns. In the meantime, several other file locker sites similar to Megaupload have followed suit and have voluntarily shut down to avoid another federal reaction on par with last week's incidents.
You can share this story on social media: