Washington, Colorado dope checks leave FBI in state of confusion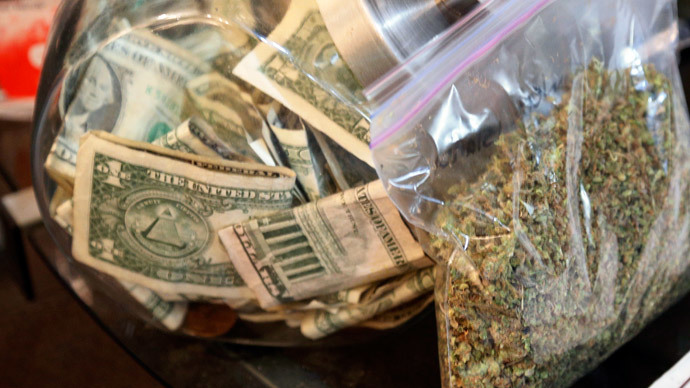 US law enforcement refuses to conduct nationwide checks on people who want to run a legal marijuana business in Washington State, despite having carried out similar procedures in Colorado, according to an AP report.
So far, three people have received licenses to grow marijuana without going through a national background check, despite the requirements of the state Liquor Control Board which make the check a precondition of obtaining the permit.
Currently, the background checks are done by the Washington State Patrol to catch any in-state arrests or convictions, according to AP.
The Department of Justice (DoJ) did not explain why the checks could not be conducted, after similar checks in Colorado, where marijuana was also legal, and despite Washington State asking the FBI for nearly a year for such assessments of applicants.
"To ensure a consistent national approach, the department has been reviewing its background check policies, and we hope to have guidance for states in the near term," the DoJ's statement read.
The step showcases the complications of states legalizing marijuana, which has been prohibited under federal law for some 75 years – and remains so.
Despite the unexpected twist, Washington officials are ready to provide background information at the first call.
"The Liquor Control Board is ready to deliver fingerprints as soon as DoJ is ready," Washington State's Liquor Control Board told AP.
Earlier on, the Obama administration stated it wants to make sure that pot revenue is not channeled to organized crime and that state marijuana industries don't become a cover for the trafficking of other illegal drugs.
The FBI has run national background checks for three years on applicants who sought to be involved in medical marijuana dispensaries in Colorado, Daria Serna, a spokeswoman for the state's Department of Revenue, told AP in an email.
The background check goes as follows: the applicant gives fingerprints to Revenue's Marijuana Enforcement Division, which turns them over to the Colorado Bureau of Investigation. Then, the agency carries out a background check in that state and supplies the prints to the FBI for a nationwide check.
Any felony over the past 10 years usually disqualifies an applicant, and so does being under federal or state supervision for a felony conviction.
You can share this story on social media: