FBI arrests man who dared to mock them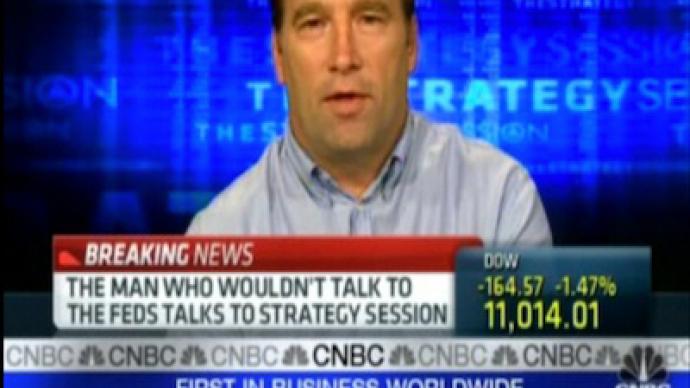 Over a year after he told the Federal Bureau of Investigation that he wanted no part in their plan to have him wear a wire while talking to trading partners, the FBI has taken John Kinnucan into custody.
Kinnucan, a technical consultant and founder of Broadband Research, has been the subject of an FBI probe for quite some time. In October 2010, they approached him and asked for his cooperation in a sting that aimed to take down an alleged insider trading ring. Not only did he refuse — Kinnucan went public with their plea. Now 16 months later, the FBI has found a way to deal with Kinnucan's lack of cooperation.Federal agents with the FBI arrested Kunnucan on Friday outside his Portland, Oregon home, charging him with one count of conspiracy to commit securities fraud, one count of conspiracy to commit wire fraud and two counts of securities fraud. He is now awaiting arraignment in New York City.Kinnucan, 54, founded Broadband Research LLC. When his involvement aroused rumors of insider trading, the FBI began an investigation in 2010. They approached Kinnucan at the time and asked for his cooperation in a sting to bring down others. Kinnucan responded by going public."A lot of people say, don't mess with the Feds when they come into your yard and ask for your cooperation you're better off giving it. Most people would say you certainly don' t want to go on television. But you've chosen to do that. I'm just curious as to why?" a reporter for CNBC asked him in 2010."I feel very strongly I've done nothing wrong," Kinnucan responded. "My clients have done nothing wrong… I just felt it was the right thing to do."Kinnucan would continue to mock the FBI for their failed attempt at persuading him to rat on his associates. He publicly denounced the agents that approached him as "fresh faced eager beavers" and would eventually pen a column for The New York Times baring the title, "Why I Chose Not to Wear a Wire."Kinnucan would write that the FBI threatened to arrest him when he first refused to record conversation with trading partners. He would say in The Times, "My personal belief is that much of this activity is politically motivated, and will ultimately only delay the return of the confidence of Main Street and Wall Street in our country," while defending himself by declaring "my clients and I have done nothing wrong."The FBI still thinks otherwise, however, and on Thursday, ten agents arrived at his Oregon home and took Kinnucan into custody. Responding to requests from Bloomberg News on Friday, the FBI declined to offer any comment.Authorities attest that Kinnucan had a crucial role in what is being pegged the "biggest insider trading investigation of a generation." On Friday, Former SanDisk Corp. executive Donald Barnetson pleaded guilty to charges of participating in a securities fraud scheme along with Kinnucan. Prosecutors believe that the two engaged in insider trading over the course of several years.The investigation launched by the FBI, a five-year probe called "Perfect Hedge," has so far spawned charges against around 60 individuals.
You can share this story on social media: