FBI begins investigation of JPMorgan Chase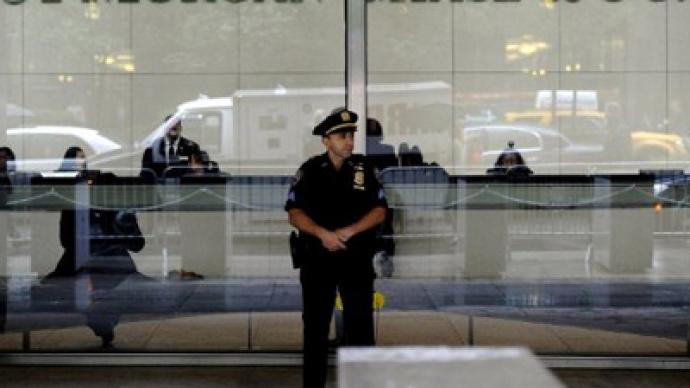 Executives at JPMorgan Chase might not be too up in arms over their recent $2 billion trading boner, but that doesn't mean the FBI is ready to let the Wall Street giant walk away without reprimand.
In the wake of an in-house trading goof that cost JPMorgan Chase billions and brought one of their top execs to resign as chief investment officer, the US Federal Bureau of Investigation says that they are now examining the events surrounding the snafu and are in the early stages of a probe into the bank.
The investigation, which was only confirmed on Wednesday by the New York Times, is expected to consider various accounting practices and public disclosures regarding the trades that lent to the recent multi-billion-dollar blunder.
In their report, the Times claims that no execs at JPMorgan are specifically linked to any allegations of wrongdoing, but that such investigations are commonplace in cases where such large amounts were at stake. That doesn't mean, however, that anyone is exactly in the clear.
"The FBI looks for evidence of crimes and goes after people who it alleges are criminals. They want to send people to jail. The SEC pursues all sorts of wrongdoing, imposes fines and is half as scary as the FBI," Erik Gordon, a professor in the law and business schools at the University of Michigan, tells Reuters.
The newswire confirms that both the US Federal Reserve and Securities and Exchange Commission have already opened up inquires of their own into the matter, in addition to the FBI's preliminary probe being conducted on behalf of the Justice Department.
Earlier this week, JPMorgan Chase Chairman and CEO Jamie Dimon addressed the issue with shareholders and said, "This should never have happened."
"I can't justify it. Unfortunately, these mistakes were self-inflicted," added Dimon.
After the initial fallout, disclosed on Friday, shares in JPMorgan plummeted tremendously, costing the company as much as $17 billion in market capitalization. For Dimon, the timing couldn't have come at a worse time — the bank's top execs descended on Tampa, Florida on Tuesday for their annual shareholders summit where it was impossible to ignore the latest mishap.
"There are many lessons here and many changes in policy and procedures that are already being implemented, and in addition, all corrective actions will be taken as necessary," said to the audience in Tampa this week.
Although Dimon walked out of Tuesday's meeting clinging to his role as CEO, it might not last for much longer.
"We're weary of mistakes," shareholder activist Seamus Finn told Dimon, reports NPR. "As shareholders, we will continue to hold you to a very high standard. But we can't help wondering if you're listening and hearing the many voices that have been speaking out on these issues."
"I would suggest that JPMorgan take their business to Las Vegas because it's just a gamble," Senate Majority Leader Harry Reid added to reporters this week.