FBI seizes Ferrari, takes joy ride, crashes and then refuses to pay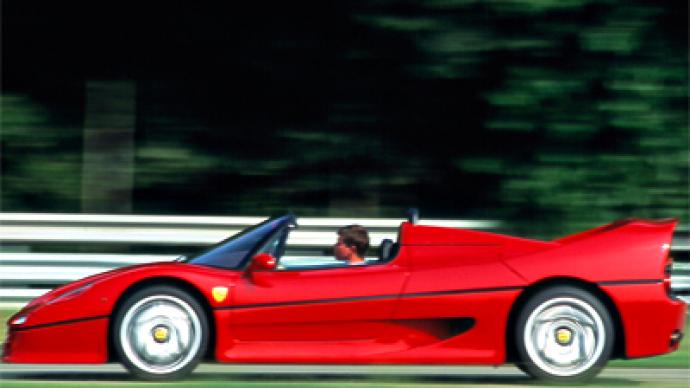 In 2008 the FBI managed to track down a stolen Ferrari – much to the owners delight – but not for long. An agent decided to take the car for a spin before it was returned to the owner. He crashed it and no one is willing to pay-up.
The owner is suing the US Justice Department because the FBI refuses to pay the estimate $750,000 in damages to the vehicle. The Ferrari F50 was initially stolen in 2003 from a dealer in Rosemont, Pennsylvania. After it was reported stolen the ownership was transferred to Motors Insurance. The vehicle is only one of 50 1995 Ferrari F50 sports cars in the United States.After the sports car was found it was taken to an FBI facility in Lexington, Kentucky for the duration of the investigation. While in Kentucky however it met its demise. FBI agent Fred Kingston was instructed to move the car from the FBI garage and decided to invite Assistant US Attorney J. Hamilton Thompson along for the ride."Just a few seconds after we left the parking lot, we went around a curve and the rear of the car began sliding," Thompson said in an email to Motors Insurance Company. "The agent tried to regain control but the car fishtailed and slid sideways up onto the curb. The vehicle came to rest against a row of bushes and a small tree."The car suffered multiple large dents, and according to Motors Insurance, is a "total loss." "At heart, it is a race vehicle' and is not built like a typical car, truck or SUV," the insurance company noted. The US government has denied any need to pay for the crash, saying they are not legally responsible for stolen goods when they are in the hands of law enforcement. The Justice Department however has also been unwilling to release any documents regarding the incident, leading many to question why there is such a lack of transparency on the matter.In addition to the lawsuit by Motors Insurance seeking damages, the company has also filed a federal Freedom of Information Act request to gain access to the records of the crash and surrounding and incidents.
You can share this story on social media: