FBI, using secretive DITU department, aids NSA's surveillance work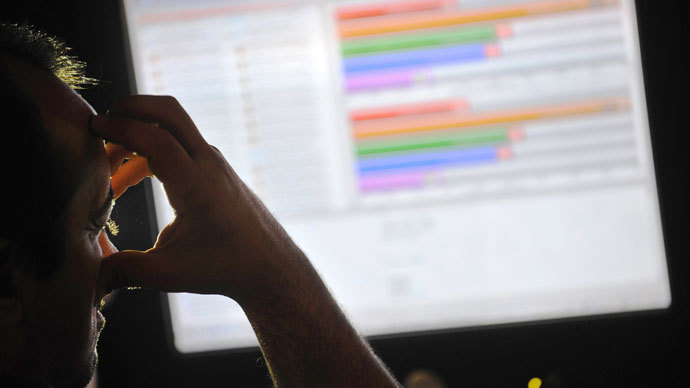 While much of the American public and international community have expressed alarm at the far-reaching US National Security Agency's surveillance programs, the FBI has quietly avoided scrutiny while carrying out intelligence programs of its own.
The bureau, using legal rationale that would make former director J. Edgar Hoover proud, has facilitated the data collection method employed by the NSA's PRISM program and pressed Verizon to turn over the call records belonging to millions of customers. 
Much of the FBI's clandestine activity originates in a shadowy department known as the Data Intercept Technology Unit (DITU). A senior official in the US department of Justice told foreign Policy magazine the NSA would be unable to carry out its responsibilities without DITU, which seems to act as a sort of buffer between the intelligence community and major telecommunication companies, including Verizon, AT&T, and Sprint. 
In the weeks after The Guardian and Washington Post began publishing the documents leaked by former NSA contractor Edward Snowden a number of officials in the Justice Department came forward to say they had no knowledge of such activity. While those assertions were met with skepticism at the time, many may have been telling the truth with the help of plausible deniability. 
When private sector employees were forced to turn over customer information, they may have only had dealings with DITU officials. The unit is also known to have "wireline, wireless, and data network communication" technology capabilities.  
"The DITU is the main interference with providers on the national security side," one technology industry employee told Foreign Policy. 
One of the most intriguing software techniques DITU is known to employ is the port reader, which replicates and analyzes a targeted email. The bureau went so far as to pressure internet and communication companies to install a so-called back-door that secretly gives the government access into customers' communications. 
An FBI statement defended such activity saying DITU plays "a key role in providing technical expertise, services, policy guidance, and support to the FBI and the intelligence community in collecting evidence through the use of lawfully authorized electronic surveillance." 
Yet critics have accused the bureau of not fulfilling its legal responsibility when presenting DITU's capabilities, chiefly the port reader. Paul Rosenzweig, a former Homeland Security official and founder of Red Branch Consulting, wondered during an interview with CNET if the FBI had completed "prior consultation" with the Computer Crime and Intellectual Property Section before peeking indiscriminately into millions of emails. 
"The last time I had to ask anybody that, they refused to answer," he said earlier this year. "They liked creative ambiguity."