FBI arrests cops for rampant abuse of Latinos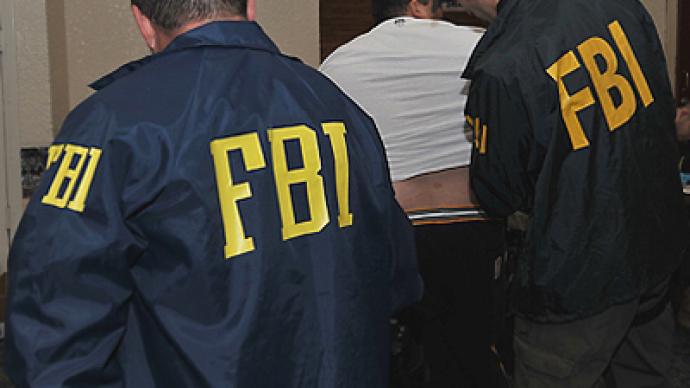 The US Federal Bureau of Investigation is saying that four cops near New Haven, Connecticut bullied Hispanic residents of a quaint suburb in a multitude of cases and have now arrested the officers for their actions.
According to the FBI, at least four cops in East Haven, Connecticut regularly bent the law in order to subject illegal immigrants in town to episodes of excessive force and wrongful arrests. The US Department of Justice has been investigating civil rights violations within the force since 2009 and Chief Leonard Gallo, who the FBI believes was a co-conspirator in the operation, has been on paid administrative leave since 2010. Although no charges have formally been brought against Chief Gallo just yet, officers Dennis Spaulding, David Cari and Jason Zullo and Sgt. John Miller have all been charged with conspiracy against rights, which if convicted carries a maximum sentence of ten years behind bars for each. Some of the cops in question face other charges as well, including deprivation of rights, obstruction of justice and use of unreasonable force."There is no place for excessive force in a police station or on the streets," US Attorney David B. Fein said during a news conference on Tuesday. "There is no place for false statements in a police report. No person is above the law and nobody — even a person arrested for a crime — is beneath its protection. An officer who violates his oath betrays his fellow officers, members of the public and his town, state and country."Sgt. John Miller, who is lauded as a "hero in East Haven" by his attorney, is also the president of the local police union. The official indictment labels the other three men as a group that operated under the name of "Miller's Gang," but does not specifically single out the sergeant as a ringleader. After being released on $200,000 bond, however, Sgt. Miller has been barred from East Haven while on federal release. Spaulding and Cari have both been released from custody as well, although Zullo is still detained while he awaits a bond hearing later this week.The indictment comes after a "long-term and ongoing" federal investigation that alleges that the police officers regularly conducted searches and seizures on Hispanic residents without reason and executed excessive force during at least five arrests. The officers are also accused of arresting five people on false pretenses, intimidating them to back up their case and then filing improper police reports to cover their tracks. In all, there are ten counts involved in the indictment and the men are believed to have participated in more than 30 acts related to the conspiracy between 2007 and 2010.Between 2000 and 2010, the Hispanic population in East Haven boomed from 4.4 percent to 10.3 percent. Latino residents that operate businesses in town say that the abuse within the force impacted their business, but in recent months a notably fewer number of profiling incidents have been reported. "Things have gotten much better," Marcia Chacon, owner of At My Country Store, tells the Associated Press. "Business has started to come back."According to the indictment, officers targeted Latino-owned businesses and the Hispanic community at large, and would regularly assault unarmed suspects in the area even after detaining them in handcuffs."The four police officers charged today allegedly formed a cancerous cadre that routinely deprived East Haven residents of their civil rights," FBI Assistant Director-in-Charge Janice Fedarcyk of the FBI's New York Division tells reporters. "The public should not need protection from those sworn to protect and serve. In simple terms, these defendants behaved like bullies with badges."Joseph Maturo, mayor of East Haven, tells reporters that he stands behind the cops and insists, "We have a great police department." When asked by WPIX reported on Monday, "What are you doing for the Latino community today?" Mayor Maturo offered up a response which has since only made matters worse for the small Connecticut town of barely 30,000"I might have tacos when I go home; I'm not quite sure yet," replied Maturo. The next day he apologized and said it was a "dumb, off the cuff, stupid remark" to make.All four defendants have pleaded not guilty and jury selection will begin March 15.
You can share this story on social media: