FBI cyber team claims victory over Anonymous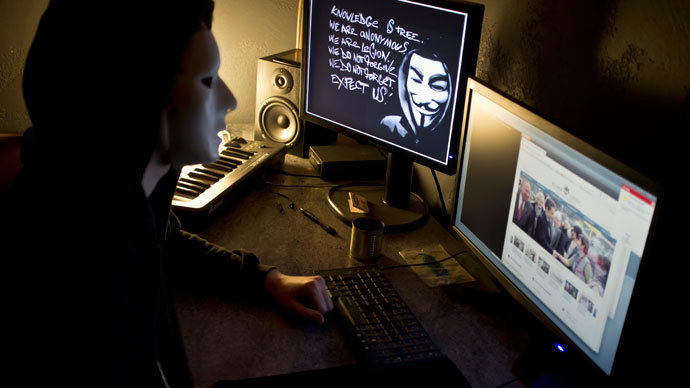 The notorious hacktivist group Anonymous has been essentially neutralized according to the FBI, which cited a series of arrests as putting a damper on the group's influence.
The FBI believes that the identification and subsequent arrests last year of five members of "Lulz Security" - described as a powerful player within the largely amorphous Anonymous collective - have acted as a "huge deterrent effect," according to Austin P. Berglas, the assistant special agent in charge of the bureau's cyber division in New York.
All five members of Lulz Security, which was at least at the time considered one of the most legitimate threats within the Anonymous community, have pled guilty.
LulzSec had at the time claimed responsibility for attacks against Sony Pictures as well as Fox's "X-Factor" reality TV series. Along with LulzSec, the FBI also arrested a sixth individual at that time that operated with another group, Antisec.
"All of these guys were major players in the Anonymous movement, and a lot of people looked to them just because of what they did," Berglas said in an interview with the Huffington Post.
In 2012, an informant known in cyber circles as "Sabu," or Hector Monsegur, began to cooperate with the FBI following his arrest. According to Berglas, that action and the arrests that followed led to an "added layer of distrust" within Anonymous.
"The movement is still there, and they're still yacking on Twitter and posting things, but you don't hear about these guys coming forward with those large breaches," he said. "It's just not happening, and that's because of the dismantlement of the largest players."
Indeed, a brief search through Twitter and Facebook will yield a plethora of active Anonymous groups, many of which have now evolved into other roles such as de-facto newswires which also promote online activism on behalf of a broad list of causes.
According to the FBI, its arrests last year have directly led to a decrease in high-profile cyber attacks. That news is in contrast to the group's heyday in 2010, when Anonymous carried out a number of attacks against US companies, banks, and government agencies, employing sophisticated denial-of-service tools and defacing websites.
The cyber division of the FBI is divided into five teams of investigators. One entire unit is focused on obtaining digital evidence from cell phones, cameras, computers, and tablets in order to support a wide range of investigations including organized crime, computer hacking, and child pornography, the Huffington Post reported.
Berglas said his investigators have become very adept at breaking encryption methods used to protect computer files.
Sabu's capture, for example, was said to be made possible when he inadvertently left his IP address exposed - a seemingly elementary mistake for anyone with significant ties to groups like AntiSec or LulzSec. That mistake allowed federal investigators to track down his location in Manhattan's Lower East Side.
You can share this story on social media: