Two elite FBI agents killed during training
Published time: 20 May, 2013 06:04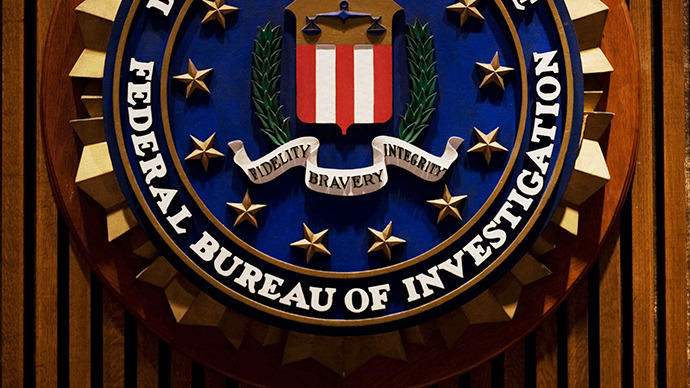 Two special agents from FBI's elite Hostage Rescue Team have been killed in a training accident, the agency said. It doubles the number of losses during training the team has had in the three decades of its existence.
Special agents Christopher Lorek, 41, and Stephen Shaw, 40 died in off the coast of Virginia Beach area on Friday, the FBI said Sunday. The bureau offered few details of the deaths. The case remains under investigation.
Local TV station WAVY quoted a Navy spokesman as saying that the accident happened aboard a Military Sealift Command ship that the FBI had leased for training.
Both agents were brought by helicopter Friday to Sentara Norfolk General Hospital, the leading trauma center for the area, a spokesman for Sentara Healthcare said. He offered no details on their treatment or the injuries they sustained.
An investigator in the Virginia medical examiner's office for the Tidewater District, where the accident happened, said the cause of death may not be obtained before Monday.
"We mourn the loss of two brave and courageous men," FBI Director Robert S. Mueller III said in a statement. "Like all who serve on the Hostage Rescue Team, they accept the highest risk each and every day, when training and on operational missions, to keep our nation safe. Our hearts are with their wives, children, and other loved ones who feel their loss most deeply. And they will always be part of the FBI Family."
Lorek joined the FBI in 1996, the bureau said. He is survived by his wife and two daughters, aged 11 and eight. Shaw has been with the FBI since 2005. He is survived by his wife, a three-year-old daughter and a one-year-old son.
The deaths bring to at least four the number of fatalities in the elite counterterrorism team during training since its creation in 1983 in preparation for the 1984 Olympics in Los Angeles. In April 1986, James K. McAllister died after falling from a helicopter and in December 2006, Gregory J. Rahoi was accidentally shot and killed during a live-fire training exercise.
The Hostage Rescue Team is part of the Critical Incident Response Group based at the FBI Academy in Quantico, Virginia, and is prepared to respond to the "most complex and urgent FBI cases in the United States and abroad," the bureau's website says. Over the three decades it has participated in hostage situations more than 800 times, in the US and elsewhere.