Former Facebook president celebrates Steve Jobs' "death"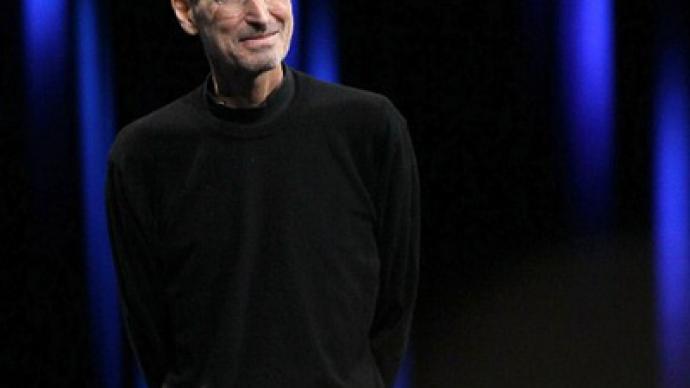 The former president of Facebook has made a statement about Steve Jobs stepping down from Apple, but it isn't something really worth sharing on your wall — unless you are a heartless, soulless bastard of a nerd.
Sean Parker, former Facebook president and co-creator of Napster, wrote on his Facebook this week that "we can come to look upon the deaths of our enemies with as much regret as we feel for those of our friends, namely, when we miss their existence as witnesses to our success." The quote, attributed to German philosopher Arthur Schopenhauer, is being considered by many a dig against Jobs, who is not only stepping down as CEO at the height of his career at Apple, but is also battling a fight with a rare form of pancreatic cancer. Parker posted the quote to his Facebook in the early morning hours and a screenshot of it quickly circulated on the Web. While Parker does not explicitly call out Jobs in the statement, many first figured it was implied. After all, Parker is an investor and board member of Spotify, a recently-released Internet music service viewed as a competitor to Apple's iTunes. He's been called the "bad boy genius of tech" by the Telegraph and an interview in Vanity Fair last year pegged him as a rebellious party animal who only left Facebook after being arrested for cocaine possession.Instead of denying that he was taking a jab at Jobs, however, Parker went ahead and confirmed what most had suspected, acknowledging that the quote was in reference to Jobs. And though he tried to defend his dig, the statement is being seen by many as a poorly-timed, asinine insult at an American icon and his neuroendocrine tumor.Writing to Gawker after their first published his quote, Parker writes, "You are totally misunderstanding the intent behind my post." He adds that "It was in reference to Steve Jobs, but it was a gesture of respect for a worthy adversary. Who remains left to challenge us and inspire us when our most powerful enemies move on?" Is it really a gesture of respect when you acknowledge the death of an "enemy" while he continues to combat a deadly disease? Harsh words, perhaps, but Parker seems to think he was in the right.
You can share this story on social media: