FBI sued over secretive mass surveillance program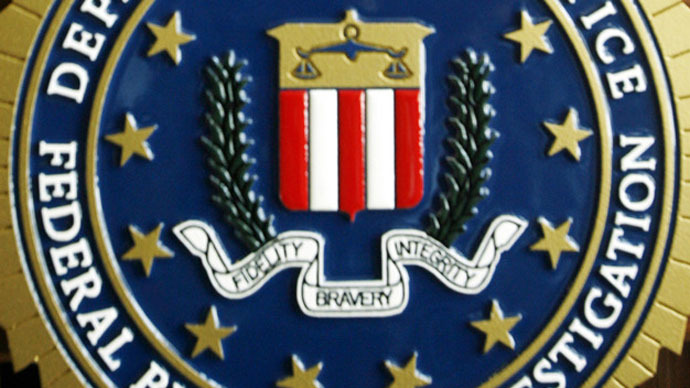 A privacy watchdog group is suing the FBI over the agency's failure to fulfill Freedom of Information Act requests for documents involving a secretive and expansive database that could be used to track down anyone, anywhere and at any time.
The Electronic Privacy Information Center (EPIC) filed the complaint [PDF] in United States District Court for the District of Columbia on Monday, suing the Federal Bureau of Investigation for failing to comply with a pair of FOIA request placed more than six months ago.
Last September, EPIC asked the FBI to explain their "Next Generation Identification," or "NGI" program, a system that's been building a database of biometric data such as DNA profiles, mug shots and iris scans in order to give law enforcement the ability to track down suspects without relying on more archaic methods. In 2012 the FBI said NGI is already more than 60 percent complete, and Assistant Director Tom Bush of the agency's Criminal Justice Information Services Division said it will be "bigger, faster, and better" than the Integrated Automated Fingerprint Identification System (IAFIS) currently in place.
"Bigger," the FBI wrote on their website in 2009, "because it will increase the capacity of our fingerprint storage plus house multimodal biometrics records like palm prints and iris scans," all the while leaving room to accommodate for tracking methods that have yet to be perfected, such as voice analysis. Once the program is fully rolled out, the FBI says they should be able to narrow in on suspects in a matter of only 10 minutes.
The FBI doesn't want NGI to pull data from just criminal databases, though. Because the agency wants NGI to work with public and private surveillance cameras around the country — of which EPIC estimates there are around 30 million in use at this time — the targets of investigation might not necessarily be the bad guys.
"The Department of Homeland Security has expended hundreds of millions of dollars to establish state and local surveillance systems, including CCTV [closed-circuit television] cameras that record the routine activities of millions of individuals," EPIC writes. "The NGI system could be integrated with other surveillance technology, such as Trapwire, that would enable real-time image-matching of live feeds from CCTV surveillance cameras."
Trapwire, a spy system uncovered by RT last year while analyzing emails hacked emails obtained from the Stratfor private intelligence firm, has already been sold to cities across the US including Washington, DC and New York, and lets customers scan the faces of people caught on surveillance cameras in only seconds. "TrapWire is a technology solution predicated upon behavior patterns in red zones to identify surveillance. It helps you connect the dots over time and distance," the company said.
And although the FBI publically disclosed their NGI program for the first time nearly a decade ago, the agency has been unwilling this far to honor EPIC's request for information. The NGI system will include facial recognition capabilities and will include photographs and biometric identified of millions of individuals who are neither criminals nor suspects, EPIC says, and the FBI has already been attempting to import human statistics pulled from the driver's license profiles of residents in a number of states.
"The NGI database will include photographic images of millions of individuals who are neither criminals nor suspects," write the attorneys for EPIC.
When EPIC attorney Ginger McCall sat down with Thom Hartmann in 2011 to discuss the NGI program on RT's The Big Picture, she warned of what could happen when the FBI accumulates vast troves of data on people who, in some cases, aren't even considered suspects in crimes. 
"The way that this new database will be set up, it will allow for information to be input from state and local law enforcement," McCall said. "That information could be brought in from commercial services; it could be brought in from covert surveillance."
"In the past," added McCall, "the FBI has had a bit of a problem. They've been putting in peaceful protesters and classifying them — misclassifying them — as terrorists. So there's a lot of problems with these sorts of databases."
Now half a year since EPIC first filed FOIA requests for records relating to NFI as well as any contracts with commercial entities and technical specifications, they are suing the FBI in order to force them to follow through.
"Defendant has failed to comply with statutory deadlines, has failed to grant expedited review of EPIC's FOIA Requests, and has failed to disclose a single record. EPIC asks the Court to order immediate disclosure of all responsive records and to provide other appropriate relief as it may determine," EPIC attorneys McCall, Marc Rotenberg and David Brody write in the complaint, dated April 8, 2013.
"It's very problematic from a privacy standpoint and a freedom of expression standpoint," McCall told Hartmann in 2011. "There's a real chilling effect on freedom of expression when you feel that you're constantly being surveilled by the government."
You can share this story on social media: