US energy lobbyists' war on Gasland fuels publicity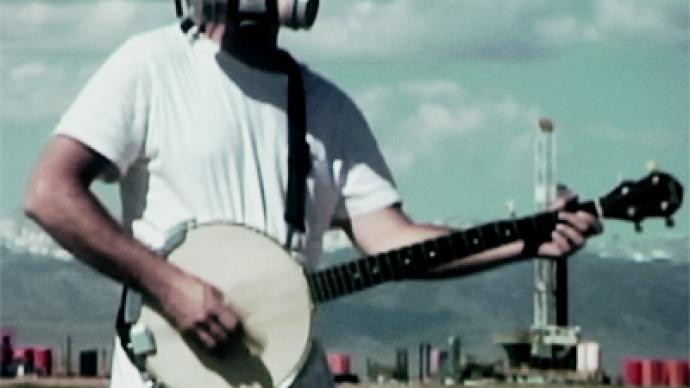 An attack by the energy lobby in Washington is bringing public attention to Oscar nominated film Gasland, a documentary focused on the natural gas industry.
PR is PR, good or bad. The film is gaining widespread public awareness and support following negative attacks by lobbyists' seeking to kill the film's Oscar nomination. Gasland is critical of the controversial method of natural gas drilling known as hydraulic fracturing. As the Oscar awards draw near, energy lobbyists press harder with their attacks. Lobbying group, Energy in Depth, assembled by Halliburton, BP, Shell and others are attacking the film, targeting it's nomination and saying the film should be disqualified, citing alleged inaccuracies. In addition, the organization has begun to target other firms and actors up for awards who have publicly called for further regulations on the energy sector.The attention Energy in Depth is giving the film and surrounding issues as a whole however may not be in their favor. Gasland was highly unknown to the mass public before their attacks, discussion of the film is now popping up on Facebook and Twitter. Hydraulic fracturing is a process of injecting chemicals and water at high pressures to crack open rock and release natural gas. While its development helped to quickly spread natural gas drilling access the country, there is evidence it is contaminating water local water supplies. In recent years the US turned to natural gas for electricity supply as a counter to oil. Natural gas made up the supply of about 25 percent of US electricity last year, up from about 12 percent in the mid 1990s. Currently, the industry exists free of multiple environmental regulations faced by other industries.Singer and songwriter Marc Black, who has actively followed fracking issues, said fracking can break the hearts of many American, it ruins families and lives. He explained fracking does hurt people, and must be addressed. "I found out that there were families fighting against families and families that were split up. They were basically being tortured," he said. Families receive payments for the use of their land on a short term lease, but in the end, when the lease is up, they cannot return to their homes because the land is toxic. "It seems like the last biggest greedy land grab," Black remarked.
You can share this story on social media: