Embattled NSA director, deputy director both to retire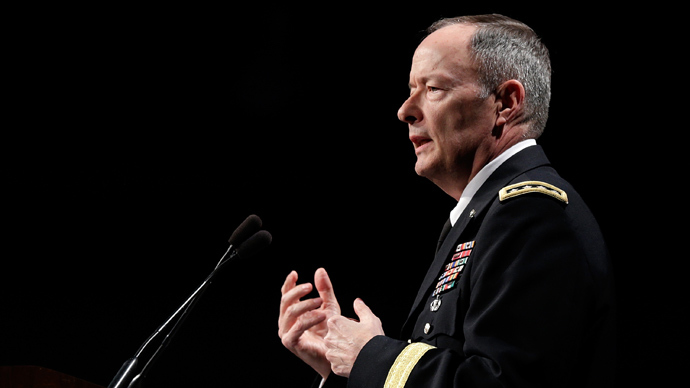 National Security Agency Director General Keith Alexander and his deputy will leave their jobs at the top of the US intelligence agency within six months, according to a new report.
Alexander has spent eight years at the helm of the NSA, with the agency's actions over much of that time shrouded in secrecy. Yet news of his departure comes just months after former NSA contractor Edward Snowden leaked thousands of classified documents revealing the surveillance programs that secretly monitored US citizens and foreign targets for nearly a decade.
The director will leave no later than March or April 2014, while his deputy John "Chris" Inglis will retire by the end of this year, according to a Reuters report published Wednesday. US officials speaking on condition of anonymity said both men are departing voluntarily and no decision has yet been made regarding their replacements.
Alexander has been a steadfast defender of the NSA programs since media outlets began publishing details in June. He has maintained that PRISM, XKEYSCORE, and the like are legal because they were authorized by the Patriot Act and the Foreign Intelligence Surveillance Act (FISA) court.
The upcoming departures give President Obama the opportunity to revamp the public's perception of the NSA in the wake of the Snowden leaks.
Vice Admiral Michael Rogers, the commander of the US Navy's 10th Fleet and US Fleet Cyber Command, is among the possible candidates to serve as Alexander's successor, Reuters noted. The 10th Fleet originated at the end of World War II and was reactivated in 2010 as an arm of Fleet Cyber Command, which is responsible for the Navy's cyber war programs.
Rogers was described as "a good leader, very insightful and well thought of within the community" by one unnamed official.
Inglis was named the NSA's second-in-command in 2006 and earlier this year admitted the NSA examines data belonging to individuals "two or three hops" from suspected terrorists. That revelation, which was unknown before Inglis made the comment in front of Congress in July, revealed that analysts investigate all of one person's social connections, all of the connections each of those people have, then the relationships of those who are three people removed from the initial target.  
While Alexander has previously noted his intention to retire in 2014, he has spent recent months railing against the "sensationalized" reporting in the wake of "media leaks." Just last month, for example, he replied to a question from Senator Mark Udall (D-Colo.) on whether the NSA seeks to store "the phone records of all Americans" in the affirmative.
"I believe it is in the nation's best interest to put all the phone records into a lockbox that we can search when the nation needs to do it, yes," Alexander said.  
A profile in Wired magazine published just after the NSA revelations described Alexander's NSA as "an empire he has built over the past eight years by insisting that the US's inherent vulnerability to digital attack requires him to amass more and more authority over the data zipping around the globe."
You can share this story on social media: