Report: Egypt arming Libyan rebels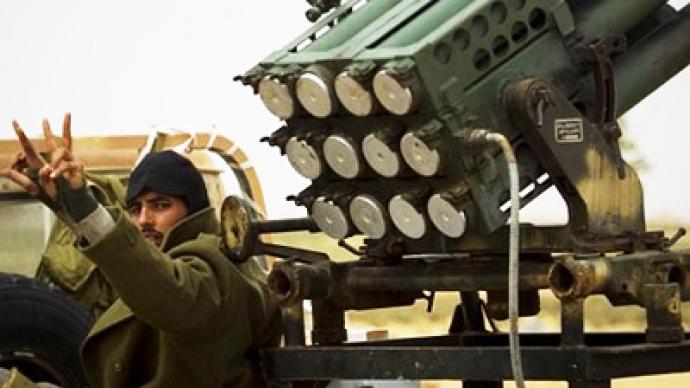 According to a report in the Wall Street Journal Egypt's military is supplying arms to Libyan rebels with the US government's full knowledge.
Citing details from rebels, the report alleged shipments of small arms, assault rifles and ammunition were under way in the first case of foreign involvement arming the rebel groups.Facing greater pressure from the Libyan government, rebel fighters have been losing ground. They have however been emboldened by a recent UN decision which authorized any and all means necessary to protect the Libyan people. An unnamed US official confirmed to the Wall Street Journal the transfers began a few days ago, and said "this is something we have knowledge of."Egypt did not confirm or deny the shipments. "We know the Egyptian military council is helping us, but they can't be so visible," said Hani Souflakis, a Libyan businessman in Cairo who lobbies the Egyptian government on the rebels' behalf. "Americans have given the green light to the Egyptians to help. The Americans don't want to be involved in a direct level, but the Egyptians wouldn't do it if they didn't get the green light."Rebel groups confirmed arms shipments had arrived, but declined to indicate their origin.
You can share this story on social media: