Drug trafficking in danger? Hardly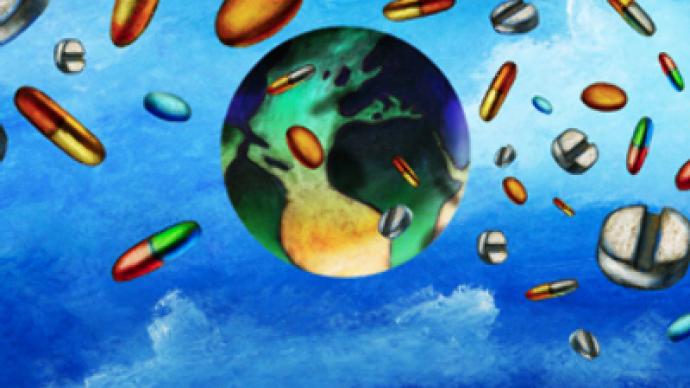 Cocaine flows from South America. Heroin flows from Asia. Then the drugs are fed into the bellies of mules in Nigeria. The determination of drug traffickers makes the fight to crush the trade an improbable task.
Both the US and the EU, which have major appetites for illicit substances, have made recent commitments to combat drug trafficking – the vital link between production and consumption. But smugglers, sometimes called mules, prove that these commitments are easier made than fulfilled.
Extreme measures
A 27-year-old smuggler, recently caught at Murtala Muhammed International Airport in Lagos highlights the plight of enforcement authorities.
Nweke Chibuzo attempted to board a KLM flight to Amsterdam with over 80 small parcels in his stomach, which turned out to be over a kilogram of cocaine.
The man said he was promised €2,500 for his intestinal courier services and could have earned more money, but he was unable to swallow a larger load.
"Whereas drugs used to be transported in suitcases and bags, concealed in cars, containers or ships, there has been a marked increase of women and men who carry drugs on their body or in body cavities," said Annette Hübschle, Senior Researcher for the Institute of Security Studies.
To catch someone who has swallowed drugs, first, authorities must find the correct suspect. Then they must detect, retrieve and identify the swallowed materials – an invasive process that often involves laxatives and patience.
Although Chibuzo got caught, there is no way of knowing how many mules were successful. The United Nations Office on Drugs and Crime has reported that in many cases a single flight carries dozens of illicit couriers.
On Friday, the US claimed a victory upon announcing that Adarus Mazio Black, "a murdering major drug trafficker", had been convicted.
"This case shows the extreme and ugly measures drug traffickers will take to perpetrate their crimes and avoid getting caught…" said United States Attorney Terrence Berg.
Evidence against Black showed that he had an elaborate cocaine and marijuana trafficking operation that generated millions of dollars.
According to the Drug Enforcement Agency (DEA), Black not only murdered three people, but he also went to the extreme of going to Mexico for a series of plastic surgeries to change his face and have his fingerprints removed.
DEA Special Agent in Charge Robert Corso described Black's case as "an important conviction."
Odds against enforcement
Although major busts and convictions make headlines and allow law enforcement an opportunity to shine and garner applause, when the results are compared against the magnitude of the problem, the picture remains grim.
The Drug Policy Alliance (DPA) estimates that global drug trafficking is a $400 billion business, and argues that, based on statistics from the UN, law enforcement victories are insignificant because they have no real impact on the trade.
"Reports suggest that there has been an increase in successful interceptions. However, the drug market continues to produce the same, or even higher, quantities of illicit drugs," says the DPA.
Hübschle notes that, "syndicates are usually a few steps ahead of drug enforcement agencies; they constantly adapt to new law enforcement strategies."
Analyzing the money and time that have already been invested in combating drugs by placing maximum focus on enforcement, many argue that new commitments to get tough on traffickers is nothing more than a renewed commitment to a failed strategy.
"As the war on terror failed, so has the war on drugs failed. We don't have less drug users and drug traffickers than when the war on drugs started in the 1980s," Manfred Nowak, Special Rapporteur on Torture for the UN Human Rights Council, reportedly told The Associated Press.
Drug traffickers are just as determined to protect their business as governments are to destroy it. Considering the traffickers' financial resources, their human resources and their bottomless bag of tricks, it appears that the deck continues to be stacked in their favor.
Michelle Smith for RT
You can share this story on social media: