Drug cartels throw parties for US officials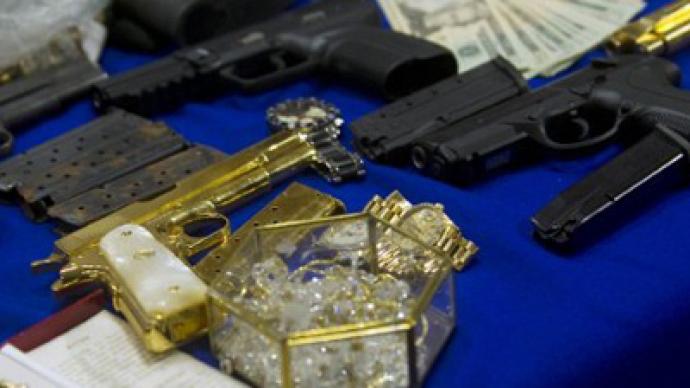 Two American men that used to work undercover for the FBI say that they've exposed extensive incidents of corruption linking US law enforcement to Mexican drug cartels – no one, however, will hear them out.
Both Greg Gonzales and Wesley Dutton say they spent around 18 months working as informants for the Federal Bureau of Investigation along the US/Mexico border. It was there that they stumbled upon a slew of unjust activity carried out by of the big names in that part of America. Despite their findings, however, they tell the El Paso Times in Texas today that top-brass in the FBI won't investigate their allegations.Among their discoveries, says Dutton, is that drug kingpins put on parties to help out American officials."We . . . had information on campaign fundraisers and parties in La Union that the cartel held for officials from New Mexico and El Paso," says Dutton. "A lot of important people were at those parties, such as bankers, judges, and law enforcement officers."Both Dutton and Gonzalez say that the FBI relieved them of their undercover roles once they exposed "big names" from America linked to those cartels. FBI Special Agent Michael Martinez tells the El Paso Times that the Bureau cannot comment on relationships with confidential sources, whether past or present. Allegations are also reported in the interview that unreported campaign contributions to American politicians came from those cartels, with the intention of influencing the appointment of law enforcement officials. The men also allege that local law enforcement would aid in the delivery of drugs into the states. According to Gonzalez and Dutton, officials in the US would be onsite to receive drug drop offs and would then escort the shipments to their scheduled delivery spots.Regardless of these revelations, the duo divulges to the El Paso Times that no one wants to go near what they've unearthed. Dutton delivered a letter to Texas Governor Rick Perry's office, to which a spokesman for the governor responded to the Times that "Our office received the letter and referred it to the appropriate agency, which was the Department of Public Safety." When the Times spoke to the Texas Department of Public Safety regarding the revelations, they expressed interested in talking to Dutton. An half hour later, they changed their mind. "We looked into it and there was nothing there," Steven McCraw, director of the Texas Department of Public Safety, tells the Times. In response, Dutton asks, "How can they say there was nothing when they didn't even look at what I have?"So far, the only responses Dutton and Gonzalez have received are threats against their life. They are taking their case up with a DC-based foundation named Judicial Watch.
You can share this story on social media: