DNA error puts innocent man in jail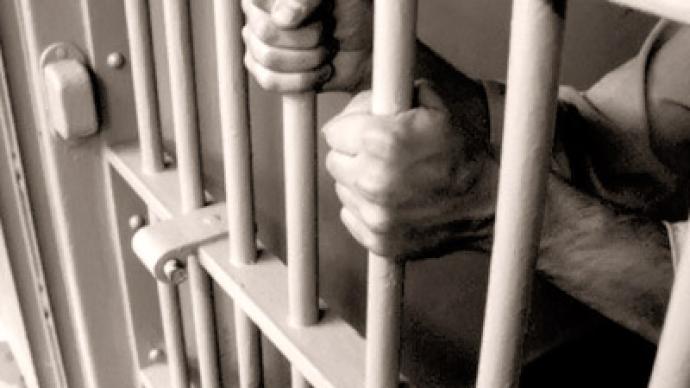 The Las Vegas Police Department is saying "oops" after Sin City coppers put a man in prison for four years for a crime he didn't commit.
Authorities say a DNA error put Dwayne Jackson on the scene of a kidnapping and robbery case, though now they know that that wasn't the truth. He was arrested in 2001 and served four years. Now he stands to receive payment for their screw-up."We acknowledged that we made a mistake," Clark County Sheriff Doug Gillespie said.That mistake was caught back in November when officials at a national DNA database noticed that the DNA linking Jackson to the scene actually belonged to his cousin, Howard Grissom.Terry Cook, a veteran forensics scientists, is taking the blame for costing Jackson four years of his freedom. The man stood to receive life in prison on a kidnapping conviction but ended up serving only four after he was convinced to announce his guilt in a plea deal. He was released back in 2006.Grissom, in the meantime, is already serving 41 years for manslaughter, so prosecutors don't have plans to charge him for the 10-year-old case. They might prosecute some others though, as authorities are reviewing hundreds of cases that Cook also handled while working at the Combined DNA Index System lab.While Jackson was slaving behind bars for years, Cook is now sitting pretty with paid leave while investigators look into this and other incidents.Jackson doesn't seem too concerned, however. According to his attorneys, at least. Lawyer David Chesnoff tells The Associates Press that "He's thankful now that people can believe him when he kept telling people he was innocent. ""Hopefully, the clearing of his name will help him find work."Recently an Ohio man was released after 30 years behind bar for a rape he didn't commit once DNA testing proved he wasn't guilty. For their error, the state wrote him a check for $2.59 million.A Michigan man served 18 months in prison under a murder charge before he was released after a wrongful conviction. He was looking at $2 million as well.