FBI claims to have thwarted terror attack in Minnesota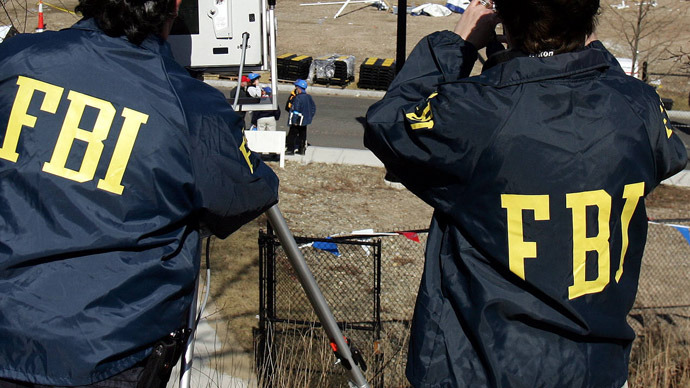 Authorities said Monday that a terror attack was disrupted with the apprehension days earlier of a 24-year-old Minnesota man who reportedly stockpiled weapons in his mobile home.
Buford Rogers of Montevideo, Minnesota was arrested on Friday and charged him with one count of being a felon in possession of a firearm. More charges could be on the way, however, following a Monday morning statement made by the Federal Bureau of Investigation.
In a press release issued Monday, the FBI wrote they believe "that a terror attack was disrupted by law enforcement personnel" by arresting Rogers and that "the lives of several local residents were potentially saved" thanks to the investigation.
Special Agent in Charge of the Minneapolis Division of the FBI, J. Christopher Warrener, said in the statement that "cooperation between the FBI and its federal, state and local partners enabled law enforcement to prevent a potential tragedy in Montevideo" last week.
Authorities believed there "would have been a localized terror attack, and that's why law enforcement moved quickly," FBI spokesman Kyle Loven told the Associated Press on Monday.
Police say that they executed a search warrant at Rogers' home on Friday and uncovered Molotov cocktails, suspected pipe bombs and at least one gun. Because he was previously convicted of a felony burglary, Rogers cannot lawfully own a firearm and was subsequently charged with illegal possession for owning what the AP has identified as a Romanian AKM assault rifle. The AP has also uncovered another 2009 misdemeanor conviction for Rogers involving the dangerous handling of a weapon.
The FBI thought Rogers was in the "planning stages" of a terror attack, the AP continued, and he is believed to have targeted an area in western Minnesota.
Montevideo is roughly 130 miles west of Minneapolis, MN and only a few minutes' drive from the state's border with South Dakota.
A local Fox affiliate wrote Monday that the Bureau of Alcohol, Tobacco and Firearms, the Minnesota State Patrol, Bloomington police bomb squad and the Minnesota Department of Natural Resources were all involved in executing the search warrant.