Disabled veteran claims United Airlines abused him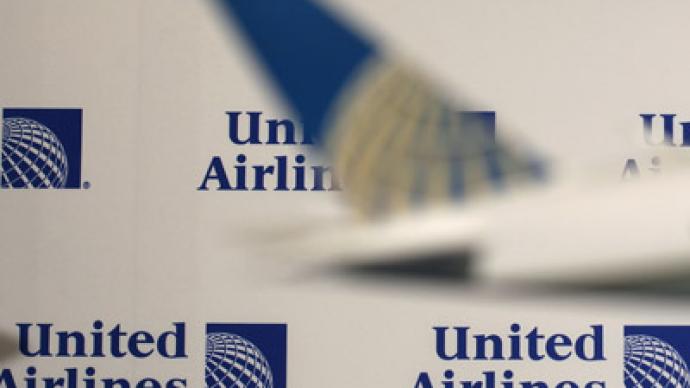 A disabled veteran says he was called "retarded" by United Airlines staff while his service dog was kicked in the ribs during a three-day layover at Dulles International Airport.
Jim Stanek, cofounder of Paws and Stripes, said the nightmare began on July 15, starting three days of physical and verbal abuse against him and his dog, Sarge."I was up against the wall at the ticket counter, just kind of hanging out, waiting for the flight," Stanek said in a YouTube video. "Some United Airlines employees were walking by. One of them was startled, turned, and kicked my service dog. Didn't kick her hard, but they kicked her."Stanek suffers from post traumatic stress disorder (PTSD) and traumatic brain injury (TBI) from three tours in Iraq. Standing among crowds and reading is now a struggle for the disabled veteran, and his service dog is trained to stand in front of him to give him space in crowded areas.After continuous flight delays and lack of customer assistance, the disabled veteran, whose TBI was causing him immense pain, checked into a hotel with his service dog for the night. But while Stanek was on the airport shuttle the next morning, his dog was kicked a second time – this time more violently."A gentleman in a United Airlines uniform …was startled by Sarge and basically kicked her so hard on the right side of her ribs that she literally jumped into my lap and I had to put her down," said the disabled veteran, who claims his dog doesn't have an aggressive bone in her body.But the man's nightmare continued when he was called "retarded" by an employee at the ticket counter.After asking the man to help him understand what was written in his paperwork regarding flights and hotel vouchers, Stanek was startled by the rude response."He persisted to look at me and asked me if I was retarded," said the disabled veteran. "Prior to him saying that I already explained to him that I couldn't read it because I had a traumatic brain injury … I was wearing my sunglasses because the light sensitivity from my brain injury was so bad."Although Stanek kept quiet after his dog was kicked, the comment caused him to reach his breaking point, and he proceeded to curse at the employee.After Stanek and Sarge finally made it onto their flight home, the distraught dog was lying in a fetal position and shaking violently, he said.United Airlines still has to offer an explanation of veteran's abuses. The airline is reportedly investigating the incident together with the Department of Transportation.
You can share this story on social media: