Did Obama send a personal message to Ahmadinejad?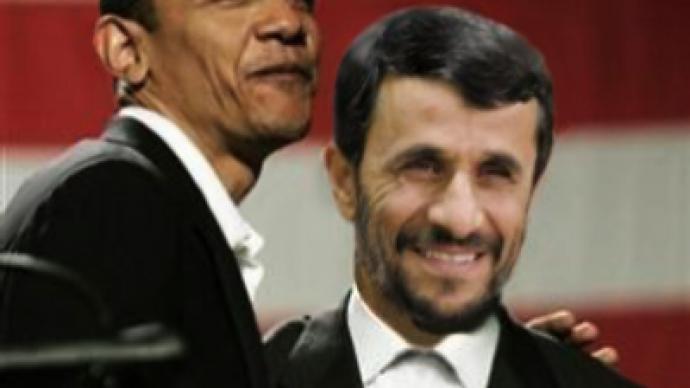 Media worldwide is speculating whether Turkey's President Abdullah Gül did indeed pass on a personal verbal message to Iran's President Mahmoud Ahmadinejad from US President Barack Obama regarding US-Iran relations.
Iran's and Turkey's presidents met in Tehran ahead of summit of Organization for Economic Co-operation that starts there.
Turkish media said Abdullah Gül informed Mahmoud Ahmadinejad about his impressions after a meeting with US Secretary of State Hillary Clinton. Though the Iranian and Turkish presidents conducted talks behind closed doors, Iran's Fars news agency informed about a "verbal message" from the American president that Gül passed to Ahmadinejad.
Abdullah Gül was in high spirits after the talks with top Iranian authorities, saying the atmosphere was positive and kind.
"I hope the Iranian side is satisfied," Gül told the journalists, adding that "there is a hard-to-overcome problem of confidence to be solved".
The Turkish president said that the ice of US-Iran relations has been broken, but it will take time to normalize the situation, and that Turkey is ready to play a role of intermediary link between the two countries.
He also stressed that the American party is also open to dialogue and is ready to negotiate.
Turkey's head of state noted that "the security arrangements in the Middle East require a guarantee of security of the state of Israel".
However, as Reuters reports, Iran's president dismissed on Wednesday the idea of Turkish mediation to improve relations with Tehran's old foe the United States, three days after Ankara said it would consider such a role.
"There is no need for mediation," Iranian President Mahmoud Ahmadinejad told reporters after talks in Tehran with regional leaders including Turkish President Abdullah Gul. "Our stances our clear: if there is justice and respect no issue would remain in the world," He said.
At the same time Washington does not confirm that Hillary Clinton passed any specific message to the Iranian president from his American counterpart.
A day earlier State Department spokesman Robert Wood told journalists that the US is still rethinking its policies on Iran. All the US could possibly do at the moment is offer a hand of co-operation to Iranian leadership in order to solve numerous urgent issues that were ignored by the Bush administration.
Indeed, the US leadership moved even further to remedy the decades-long US-Iran standoff over the Iranian nuclear programme by publicly announcing recently that Iran does not have the highly enriched uranium for the production of nuclear weapons.
"My assessment now is that Iran does not have the highly enriched uranium to make a nuclear weapon," said National Intelligence Director Dennis Blair at the testimony on Iran's nuclear programme on Tuesday before the Senate Armed Services Committee on Capitol Hill in Washington.
However, he never forgot to mention that since Iran lacks missile technology to deliver nuclear warhead, it was actively trying to obtain the missile technology from Russia.
Indeed, Moscow and Tehran have already fulfilled one contract in air defense dating back to 2005, when Russia sold Iran 29 Thor-M1 middle-range missile air-defence systems for $700 million.
Since then, Russian authorities have put on hold a secret contract with Iran. The contract, which is believed to have been signed in 2005, will allegedly arm the Islamic Republic with the famous S-300 air-defence missile systems.
You can share this story on social media: