Cop unlawfully disciplined for critiquing DC crime prevention program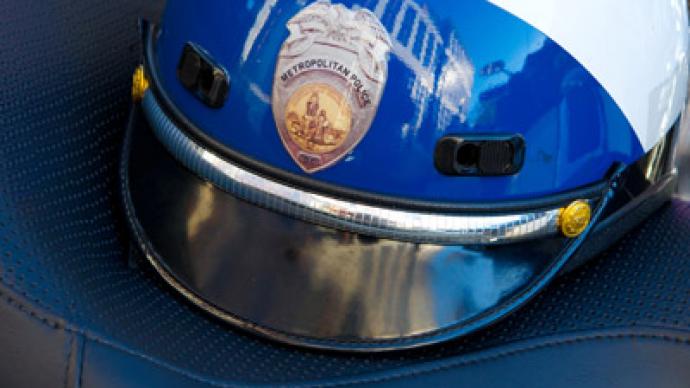 A federal judge has ruled that the Metropolitan Police Department of Washington, DC violated an officer's First Amendment-protected right to free speech when he was disciplined for critiquing departmental policy in a newspaper article.
Chief of Police Cathy Lanier ordered a documentation of counseling to be placed in Detective William Hawkins' performance-documentation file after he spoke openly to the Washington Post for a 2009 article about the department's All Hands on Deck initiative. That program, which has since been retired by the department, required all officers in the city to report for scheduled weekend-shifts in an attempt to flood the streets with law enforcement and ideally thwart crime. It was condemned by Detective Hawkins and the police union, however, who said the program was inefficient and in violation of bargaining contracts, respectively.
"There are burglaries and serious assaults and armed robberies that are set aside because of AHOD," Hawkins told the Post for their 2009 article, 'Some D.C. Victims, Detectives Question 'All Hands on Deck' Crime Initiative.' "Detectives should be exempt because it jeopardizes cases," opined Hawkins, who admitted to being reassigned a case after he told a burglary victim that he would be unable to assist with an investigation regarding a home invasion for nearly two weeks because the All Hands on Deck program mandated him to spend his time on the streets.
Hawkins gave quotes to Post reporters from his personal cell-phone while off-the-clock, but was reprimanded by the department shortly after for speaking to the press about the MPD's policies without expressed permission from his supervisor. An internal investigation into his remarks initially ended with Hawkins being referred for a dereliction report, but disciplinary actions were later downgraded to the memo issued by Chief Lanier "to remind him of the requirement to make proper notifications in the future and failure to do so will result in progressive discipline."
In response to the department's reaction, Hawkins and the Fraternal Order of Police sued the District of Columbia and the department. Weighing in this week, US District Judge James Boasberg rules that Hawkins was unfairly disciplined and has agreed to let a jury decide what damages if any should be awarded to him.
"The District … violated the First Amendment by disciplining him for speaking to the Washington Post," the judge writes."In sum, Hawkins emerges victorious on every prong as a matter of law, and the district therefore violated the First Amendment by disciplining him for speaking to the Washington Post."
Kristopher Baumann, the chairman of the city's police union, tells the Washington Examiner that the ruling is a landmark for the public employees of DC who are "no longer muzzled."
"Government employees who become aware of bad behavior and want to speak out, they have a way to do that," Baumann says. "They didn't have a way to do that before this case."
"One of the most important things out there for the public is the ability to hear from an officer on the street," Baumann adds in a statement obtained by the Reporters Committee for Freedom of the Press. "Are things working? Are issues they're hearing from politicians correct as they relate to the application in our neighborhoods? It's hugely important for our officers to provide that information."
"Squelching the ability for officers to provide [public service] information is dangerous," Baumann says. "As a resident and taxpayer I want to know what my police officers have to say and what they think about the policies and practices of what's going on out there."