Darpa director leaving the Pentagon for Google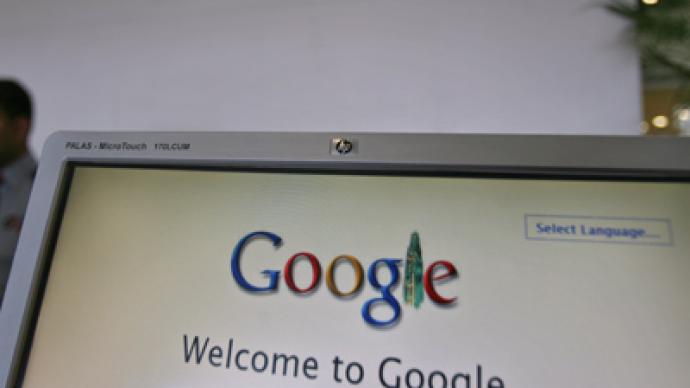 One of the most top-secret Pentagon departments — the same that spawned America's drones, military robots, electromagnetic guns and other sci-fi weaponry — is about to lose its top officer to Google.
Regina Dugan oversaw the development of some of the US military's most marvelous high tech accomplishments as director of Darpa, but the head of the DoD's research lab is parting ways with the Pentagon to take on a role with Google. Not even three years after she took on the role as the first female director of the America's Defense Advanced Research Projects Agency, or Darpa, Regina Dugan is now walking away to join the ranks of America's other innovative powerhouse. Dugan will be relinquishing her top roll at the Defense Department's Darpa program and trading in the Potomac River for Silicon Valley, and says it is a natural decision to move somewhere where the possibilities seem endless. Apparently within the cogs of the war machine, there is only so much left to explore. Confirming the move to a "senior executive position" with Google, Darpa spokesman Eric Mazzacone tells Wired that Dugan couldn't refuse an offer with such an "innovative company" as the search engine giant. Until the latest news broke, however, Darpa had been touted as a creative — yet controversial — research lab for space-age technology only once imaginable. Darpa has developed technologies used across the globe that can take away lives and, as seen with cutting-edge robotic limbs, practically create them. With the Defense Department scaling back on many operations and Google seemingly only growing, Dugan's departure only makes sense given the timing. Both US President Barack Obama and Defense Secretary Leon Panetta have thrown their weight behind a shift in the Pentagon's budget in an effort to save billions over the next few years. Google, on the other hand, has only increased its outreach, operating countless new endeavors and taking on new mediums. That's not to say, of course, that Dugan avoided trouble while with Darpa. She has been the subject of an investigation after awarding pricey contracts to a defense research company she partially owns, a deal which prompted the Pentagon's Office of the Inspector General to open a probe. Lt. Col. Melinda Morgan, a spokesperson for the Office of the Secretary of Defense, says that the change in command and ongoing investigation into Dugan's RedX Defense company are unrelated, but aside that there is little known about her career change. On their part, a Google rep tells PC Mag, "Regina is a technical pioneer who brought the future of technology to the military during her time at DARPA," adding, "She will be a real asset to Google, and we are thrilled she is joining the team."In a statement from the Pentagon, Frank Kendall for Defense for Acquisition, Technology and Logistics, adds, "Regina Dugan's leadership at Darpa has been extraordinary and she will be missed throughout the Department."We are all very grateful for the many contributions she has made in advancing the technologies that our war fighters depend on." Dugan, however, had blasted Darpa for not doing enough only a year earlier. "There is a time and a place for daydreaming. But it is not at Darpa," she told a congressional panel in March 2011. "Darpa is not the place of dreamlike musings or fantasies, not a place for self-indulging in wishes and hopes. Darpa is a place of doing."The transition also raises further questions about what relationship the federal government has with Google. As RT reported yesterday, an advocacy group will be taking the US National Security Agency to court later this month in hopes of finding details on what ties, if any, the NSA has with Google. The NSA has refused to disclose any details in the past that discuss a relationship, despite a series of Freedom of Information Act requests.
You can share this story on social media: