Teenager sues cruise ship for leaving him for dead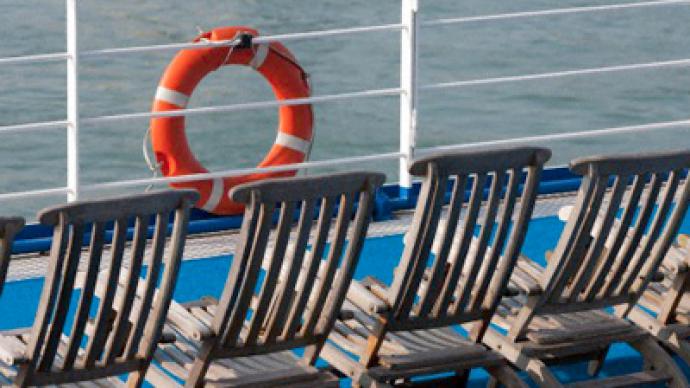 An 18-year-old fisherman from Panama is suing a cruise line from the United States after one of their ships' crew failed to aid the passengers of a boat lost at sea. Two men, ages 24 and 16, died in the mishap.
An attorney has filed a lawsuit for negligence on behalf of Adrian Vasquez, the lone survivor of a three-person fishing boat that spent nearly one month lost at sea after trying to find his way back to the port of Rio Hato, BBC reports. Vasquez was adrift for 28 days, surviving of rain water and fresh fish, before he was eventually rescued from a 10-foot-long boat that had suffered engine failure in the Pacific Ocean.His colleagues, Oropeces Betancourt, 24, and Fernando Osorio, 16, were not as fortunate. Both lost their lives at sea, but not before they tried to appeal to a passing Princess Cruises ship with a distress signal. At least three passengers of the cruise ship say that they saw the men stranded on a small fishing boat and alerted the boat's crew, who in turn failed to deliver the message to the captain. Had the ship come to the aid of the distressed fisherman, both Betancourt and Osorio may have lived.The Guardian reports that the families of the deceased are believed to be considering lawsuits of their own.In explaining their failure to act, Princess Cruises have released a statement saying, "Because of what we suspect was a case of unfortunate miscommunication, regretfully the captain of the Star Princess was never notified of the passengers' concern.""This is an upsetting and emotional issue for us all, as no employee on-board a Princess ship would purposefully ignore someone in distress. It is our ethical and maritime responsibility to provide assistance to any vessel in need, and it is not an uncommon occurrence for our ships to be involved in a rescue at sea."Both the UN convention of the law of the sea and the safety of life at sea (Solas) conventions obligate a ship's captain to come to the aid of any person lost at sea. When Vasquez was eventually rescued, he was found around 620 miles off the Panama mainland off the Galapagos Islands. The Princess Cruises ship is owned by the Carnival Cruise Lines, the same company that managed the ill-fated Costa Concordia that sank earlier this year off the coast of Italy.
You can share this story on social media: