Colliding cultures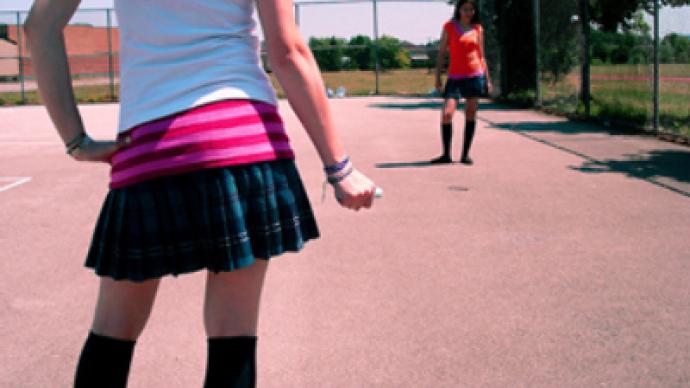 Take a Russian city girl. Immerse her in American culture marked by fast food and late nights. Then tell her to study in bonnie Scotland.
What do you get? A kilt blowing, liquor mixing, language jumbling, people watching, 'cheeky' experience. Who ever said that studying abroad actually involves studying?
Men in Skirts
When I first learned English in Moscow, I learned "proper" English. Then I moved to the United States. "Hello, may Emily come up for tea, or go for a walk?" quickly turned into "Hey, what's up? Want to hang out?". Perhaps if I hadn't made the transition to "improper" English, the Scottish would have understood me. Or maybe if I slowed down when I spoke.
Moscow natives talk fast. Americans speak very fast. The Scottish speak very fast as well- and don't waste time with spaces between words. "Sovwer-err. What? 'Sover- ter. Excuse me? It's over err. Oh. It's over there. "
Lesson 1: When abroad, even if people are speaking a language you are fluent in, be prepared to ask them to repeat themselves. Numerous, numerous times. Do not be offended when they look at you like you are an incoherent fool.
Lesson 2: When ordering food, "fish and chips" means fish and American fries. American "chips" are called crisps. Men do not wear skirts, men wear kilts. Though subtle, language differences can ruin a first impression.
Day and Night Culture
Three inch stilettos, sexy outfit, perfectly finished hair and makeup are a must in Moscow. In Washington DC, jeans, maybe a pair of heels, and a cute top will do. In Scotland its too crowded to tell, and if you leave the same time you would for clubs in Moscow, everyone will be too drunk to notice.
0A
In the little town where I was studying in Scotland, the night life starts to wind down around 1 am. Washington DC clubs close around 2 am. Moscow? Well, lets just say when the Scotts go to bed, Russians are just warming up.
Lesson 3: You can take the girl out of Russia, but you can't take Russian out of the girl. No matter where I happened to be, the Russians stay out the absolute latest.
Castle life
What girl wouldn't want to live in a castle?
Most of the families that I know in Moscow live in their apartments in the city during the week. The advanced metro system can help people go from one side of Moscow to the next, avoiding bumper to bumper traffic. Watch out in Moscow though- and get your tea pots ready- you might need to boil some hot water for your showers, as the hot water is often shut off for short periods of time in the summer.
My small town in Scotland did not have traffic. Neither did they have an underground transportation system, or really an above one either. The reason behind that is that the roads are pretty small, and the city is quite old. The lucky few students live in large mansions or small castles as their housing.
Or I thought they were the lucky few. Castles are beautiful from the Outside; inside, though, living arrangements are not what you'd expect. Remember in the old days when there was a separate hot water and cold water tap?
Lesson 5: If the castle hasn't been renovated- don't live in it. Otherwise, you're going to make a difficult decision every morning. Would you rather be burning your face with extremely hot water or freezing it with ice cold water when you go brush your teeth in the morning?
Adjust your expectations
Whether you're meeting people over a glass of whisky in Scotland, vodka in Russia or you're just a beer person no matter where you go adjust your expectations. There really is no place like home, wherever that may be, so appreciate it and don't take things like warm water and men in pants for granted.
Natalia Plotnitskaya for RT
You can share this story on social media: