New and very cold war: Battle for the Arctic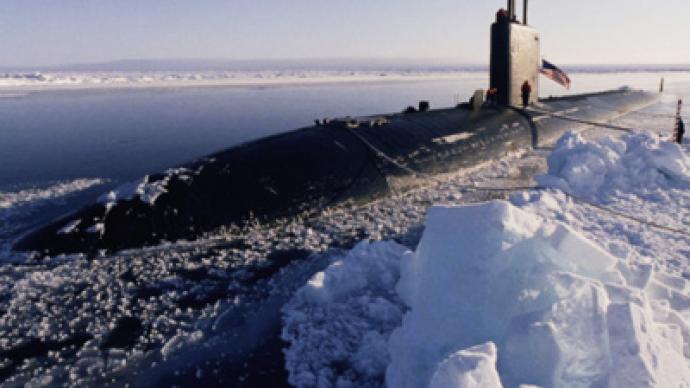 A new cold war might be heating up, as the US, Russia and other world powers are making claims for ownership of some Arctic assets.
With global warming looking like less and less of a myth, massive ice melt in the Arctic North is allowing for easy oil and mineral extraction. Some say that this race for resources up north is a "cold rush," but with some heavy-hitters throwing their hat in the ring for ownership of Arctic land, things stand to get only more serious with time.Representatives from the US, including Secretary of State Hilary Clinton, recently dropped by the Arctic Council in Nuuk, Greenland, marking the first time high-ranking officials from America have bothered to attend. Only weeks earlier, the US had a small fleet of nuclear-powered submarines patrolling the Arctic, 150 miles off of American land.And with the US, Russia, Canada and others all concerned over who owns what, some are scared that a new cold war — an actually cold, cold war — could be on the horizon.Aqqaluk Lynge tells The Guardian that he is "nervous" about the developments happening in the Arctic. Lynge is the former chairman of the indigenous peoples' forum, the Inuit Circumpolar Council, and notes that "There is a military build-up and an increase in megaphone diplomacy.""We do not want a return to the cold war," adds Lynge.In the meantime, the US is just now showing interest in the Arctic, with Russia having already increased missile testing in the area and the nation of Norway recently moved its main military base to the far north as well. Canada and the US have separately been in discussion for years now on an increased naval presence in the Arctic too.In 2007, Russian explorer Artur Chilingarov placed a flag of his country in Arctic turf, telling reporters that "The Arctic is Russian. We must prove the North Pole is an extension of the Russian landmass." That didn't sit too well with Canada, however, who took the gesture as provocative. Paul Berkman of the Arctic Ocean geopolitics program at the Scott Polar Research Institute tells The Guardian that he believes that this increase isn't anything to shrug off . "You have to ask why are these alarming and alarmist headlines being written and it may be there is unfinished business from the Cold War," he say.
You can share this story on social media: