Chemical bomb alert: Police search CNN HQ in Atlanta
Published time: 2 Nov, 2012 10:01
Edited time: 2 Nov, 2012 14:36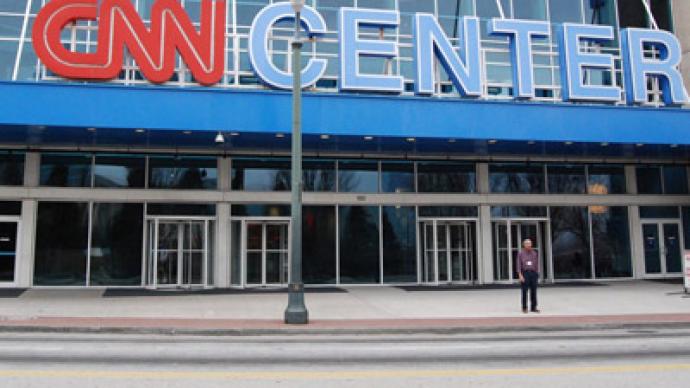 Police in Georgia, the US, closed off Marietta Street in downtown Atlanta, where the CNN Center is located, after a bomb threat.
­They were responding to a phone call from a man who told 911 operators he is at the location with a chemical bomb, local media reported.
The area remained cordoned off for about an hour until 6am local time (10:00 GMT), while officers were resolving the situation. Police searched the building for suspicious people and items.
Several police vehicles and fire trucks were at the scene, which is just south of Centennial Olympic Park.
Police are trying to trace the caller, who demanded $15,000 and a plane ticket, reports WXIA-TV. The threat he made was not considered serious enough to evacuate the building.

CNN Center is a sprawling complex hosting the channel itself as well as several restaurants and shops and an adjoining hotel.