CNN: Peeing on dead Afghans is fine just don't joke about Beckham's underwear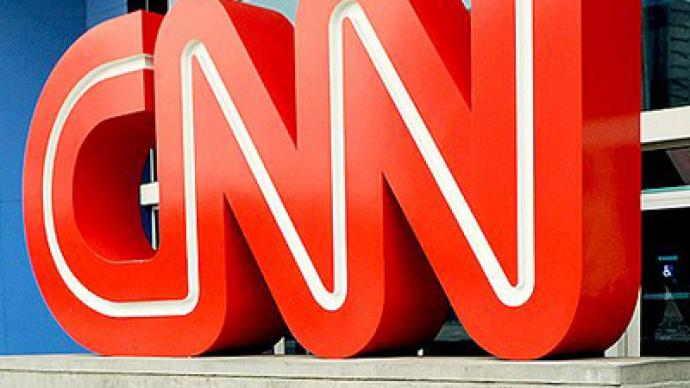 Apparently CNN is cool with its contributors Dana Loesch wanting to join American Marines to pee on the corpses of Afghans and Erick Erickson getting joy from "watching a hippie protester get tased."
But don't talk "ish" about David Beckham's new H&M ad.

This after CNN made the choice to suspend Roland Martin a political contributor on Wednesday for the joke he made on Twitter about David Beckham advertising underwear.
Martin tweeted, "if a dude at your Super Bowl party is hyped about David Beckham's H&M underwear ad, smack the ish out of him! #superbowl."
"Ain't no real bruhs going to H&M to buy some damn David Beckham underwear!… I bet soccer fan Piers Morgan will be in line at H&M in the morning to get his hands on David Bechman's (sic) underwear line," Martin added.
Even though Martin has a history of making fun of soccer fans and came out with a statement saying that his jokes had nothing to do with anyone's sexuality, CNN considered his tweets offensive. Martin was quickly suspended from the network.  
Never mind that earlier CNN refused to take any action against their contributor Dana Loesch who claimed on her radio show that she would "drop trou" and join the servicemen who peed on the corpses of dead Afghans. The video of US Marines urinating on bodies of slaughtered Afghans stirred up worldwide outrage, the action was condemned by the White House and prompted a federal investigation. But CNN didn't see anything wrong with that. 
Just like they turned a blind eye on comments of another contributor  Erick Erickson, who confessed that he enjoys "watching a hippie protester get tased." The statement was made in response to a brutal police attack on an Occupy DC protester. According to CNN – it's all good! Just don't joke about Beckham's underwear! This is a no-no!
CNN would not directly comment on the decision to suspend the political contributor for his alleged "anti-LGBT" tweet, but a CNN executive did contact Politico claiming CNN wants "to raise the bar on the level of professionalism off air by contributors."
It appears that CNN thinks raising "the bar" on professionalism apparently means dropping "trou," or watching "hippie" protesters getting shocked.
Unlike Loesch or Erickson, Martin has apologized for his statements saying, "to those who construed my comment as being anti-gay or homophobic or advancing violence, I'm truly sorry. I can certainly understand how someone could come to a different conclusion than the one I meant. I'm disheartened that my words would embolden prejudice. While public debate over social issues is healthy, no matter which side someone takes, there is no room for debate as to whether we need to be respectful of others."  
It is alleged that Dana Loesch maybe dropping trou for the next H&M ad featuring Erickson tasering her private parts and giggling in joy. The ad is being prepared for the next Super Bowl.