Climate activist on trial for sabotaging oil, gas land auction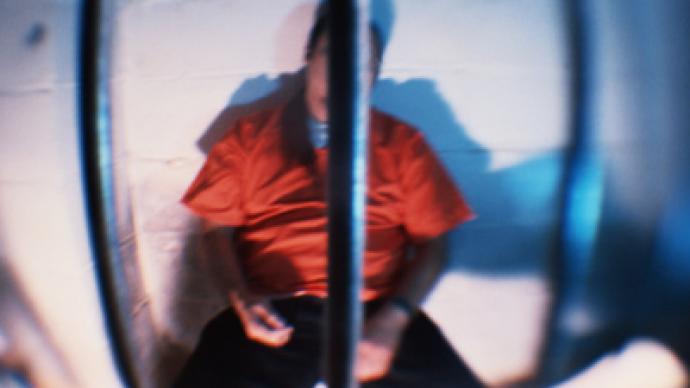 Tim DeChristopher bid $1.7 million for land parcels he could not afford to pay for and now faces up to 10 years in jail.
DeChristopher's goal was to prevent the oil and gas industry from gaining access to additional land. At an auction in Utah in 2008 he bid to buy 130,000 acres of land near Utah's Nine Mile Canyon and Dinosaur National Monument. As a student at the University of Utah, DeChristopher bid on a number of the parcels, subsequently driving up the price and buying $1.7m worth of land. However, he did not have the money. DeChristopher was taken into custody and charged making a false statement and violating the Federal Onshore Oil and Gas Leasing Reform Act; both are felonies. The auction was then suspended and never held, as it was later withdrawn by US President Barack Obama's Secretary of the Interior, Ken Salazar."I was very nervous when I went in to the auction but when I won my first parcel I felt totally calm and peaceful. It felt like the first time my actions had really been in line with my sentiment. Up to that point I knew that climate change was a really huge issue, and yet in response to that I was riding my bike and writing letters to Congress," DeChristopher told The Guardian. The case garnered a great deal of attention by climate and environmental activists. DeChristopher's defense team has argued the case is motivated by past politics, arguing had big name bidders be unable to pay no charges would have been brought. They explained that at least 25 other similar cases have never been prosecuted. In addition, DeChristopher was not able to argue, as some in the past have successfully done, that his intentions were a last resort to prevent further environmental damage.US Federal Judge Dee Benson blocked both that argument and the notion of political motivation behind the case alleged by the defense. Already a film is being made about the case and a number of support groups backed by actor Daryl Hannah, environmentalist Bill McKibben, NASA scientist James Hansen and actress Naomi Klein have called on others to protest and rally in support of DeChristopher. DeChristopher was found guilty and faces up to 10 years in prison and a $750,000 fine upon sentencing.It is likely he will serve jail time for standing up for what he believes in and doing what he could to support an environmental cause. "I wanted to do something to stand in the way of this auction and also delay things long enough for the new administration to come in and possible overturn the auction, which ended up happening," DeChristopher told RT. He said the verdict itself was not surprising, given how limited the defense was. "We actually weren't able to tell the jury that the auction was overturned. We weren't able to tell the jury that the government admitted that they weren't following their own words. We weren't able to tell them that I did raise the initial payment and offered it to the BLM, and they refused to accept that payment," DeChristopher explained. "Our defense team was only allowed to talk about what happened on that day of the auction, December 19, 2008. We weren't allowed to talk about the illegitimacies of setting up the auction that had occurred before that." DeChristopher said the outcome was expected and that his time behind bars, if required, will serve as a strong message and assist in providing greater momentum for the climate movement.
You can share this story on social media: